I have always believed that the best way to brighten a room is to add a beautiful arrangement of flowers, but it's no secret that I don't have a green thumb. Lucky for me, now I don't have to worry about watering flowers when I get home, thanks to a new store that opened on Main Street in Hamilton.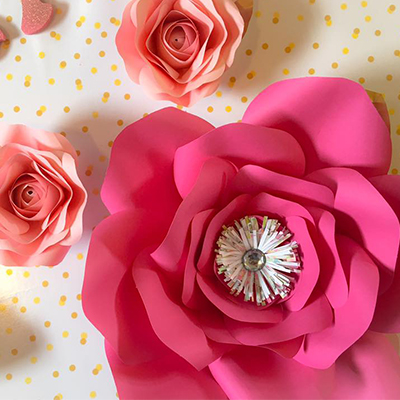 Photo: Sherry's Petals
Sherry's Petals & Rustic Home is a locally owned, two-in-one-stop boutique that sells hand-crafted paper flowers, as well as refurbished furniture and décor.
NO TWO PETALS ARE THE SAME  
What started as an online Etsy shop has quickly grown into something much larger. Sherry's Petals offers flowers that are individually handcrafted from paper, fabric, duct tape, eco-flowers, or even baseballs. "If it can be cut, then it can be made into a flower," says owner, Sherry Hoskins.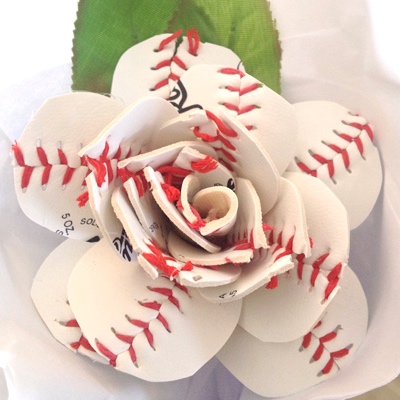 Photo: Sherry's Petals
It's a breathtaking experience when you walk into the store and notice a wall covered with paper flowers. It's even more fun taking a look around to pick out the perfect one to bring home. My favorite was a bouquet of roses made of basketballs.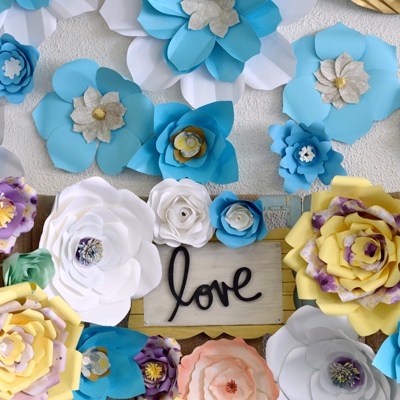 CRAFTMENSHIP AT ITS FINEST
What began as a carpentry hobby has now become a full-fledged business. Rustic Home, the second part of the two-shop duo, has taken flipping furniture to a new level.
Photo: Rustic Home   
Whether it's a vintage TV stand, or a gorgeous vintage vanity, you are sure to find something new to love. Rustic Home has quickly become my go-to shop for finding that perfect piece to bring a room together. I'm even planning on buying a cute "home sweet home" sign the next time I visit.

Photo: Rustic Home 
THINK YOU CAN DO IT YOURSELF?
Good news, now you can try! Both stores will be hosting DIY events. Sherry's Petals will offer hands-on paper flower crafting experiences, while Rustic Home will be teaching you how to perfectly reenvision your own restoration.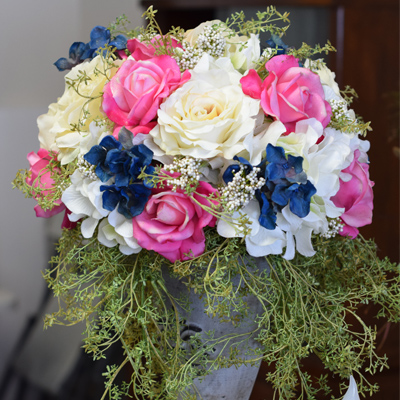 Want to see the flowers for yourself or maybe learn some DIY tricks? Check out Sherry's Petals and Rustic Home at sherryspetals.com or visit their store in Hamilton.

---