Shop small, shop local on Small Business Saturday this year!
Small Business Saturday is a day to celebrate and support the incredibly dedicated work of small business owners everywhere. Their local charm and devotion to their craft gives our diverse communities personality and passion. Shop small this holiday season to not only support local business owners, but also find one-of-a-kind gifts for everyone on your list! Here are ten places to check out. For more local shops and unique gifts (both in store and online) head over to our Gift Local page with 30+ gift ideas.   
Main Street Vinyl 
Hamilton local, Bill Herren, had a house full of nearly 14,000 45 tracks and 8,000 long playing records. His family felt it was due time he shared his massive collection with the world. Main Street Vinyl is a groovy local record store is full of the artists that defined generations and the songs that defined your summers. Find classic collectables and modern hits within the dense stacks.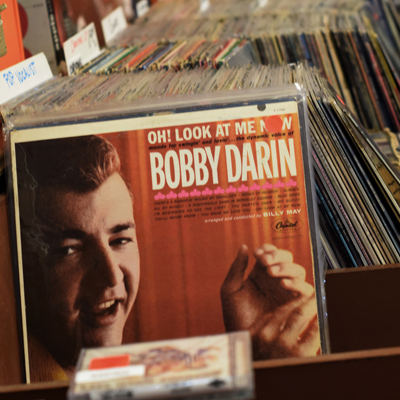 Miller Street Boutique
Two friends with a passion for fashion started Miller St. Boutique, Fairfield's newest shopping spot. Whether you're looking for the perfect clutch to go with that little black dress, a heeled bootie, or an adorable holiday card, Miller St. Boutique is your new spot.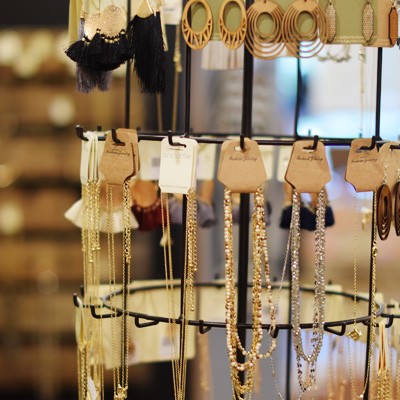 Sara's House
Sara's House feels like your best friend's trendy, high-rise apartment. Everything is brimming with style and innovation. Sara's House has become a family affair. Her son makes bottle openers out of vintage golf clubs and her husband transforms antiques like rotary telephones and film cameras into spectacular light fixtures. It's the kind of place you always hope you'll run into while exploring a new destination. 
Haute Fusion Glass Studio
John Ferrando has traveled the world teaching his techniques in fused and mosaic glass. His studio in Middletown now offers one-of-a-kind pieces to admire, as well as beautiful jewelry and ornaments for the holidays! You can't go wrong with any of these stunning pieces, or you can give the gift of experience with one of John's unique workshops where people can create their own masterpiece to take home with the help of his guidance and expertise. 
Karma in the Kitchen
Karma Decker lives and breathes chocolate. She's a world-class chocolatier baking small batches of artisanal truffles. The designs on her chocolates are almost too beautiful to eat…almost. Gifting a dozen of these scrumptious chocolates from Karma in the Kitchen to a loved one is sure to secure you a spot on the nice list. She even has keto-friendly and vegan chocolate gift boxes to fit the needs of anyone on your list!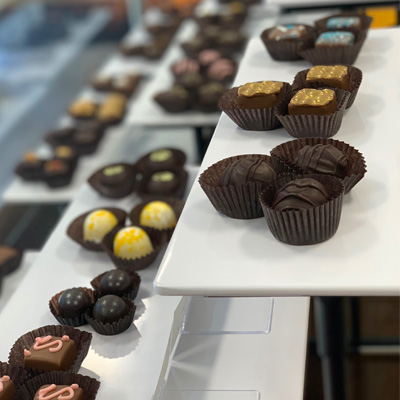 The Spicy Olive
This artisanal olive oil shop has taken what some would consider a minor cooking component into something much bigger. After her trip to Italy, Spicy Olive owner, Melanie Cedargrento, was inspired by the health benefits that fresh olive oil offered. The shop has over 50 pour your own infused, flavored, and aged olive oils. Once you've chosen your flavor, your bottle gets filled up right then and there. It's the kind of gift every good cook wants, but always forgets to ask for.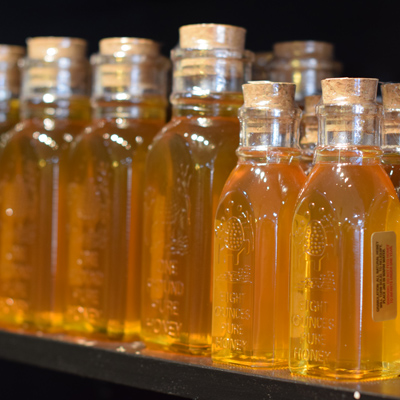 Barn N Bunk
This classic, farmhouse market has transformed their Trenton acreage into a Holiday wonderland. Barn N Bunk has all sorts of Christmas crafts, locally made jams and honey, artisanal cheese, and beautiful pottery.
---