Shop small, shop local on Small Business Saturday this year!
Small Business Saturday is a day to celebrate and support the incredibly dedicated work of small business owners everywhere. Their local charm and devotion to their craft gives our diverse communities personality and passion. Shop small this holiday season to not only support local business owners, but also find one-of-a-kind gifts for everyone on your list! 
3677 Wayne Madison Road | Trenton, OH
This classic, farmhouse market has transformed their Trenton acreage into a Holiday wonderland. Barn N Bunk has all sorts of Christmas crafts, locally made jams and honey, artisanal cheese, and beautiful pottery.
135 Main Street | Hamilton, OH
Fleurish Home is your one-stop destination for all things unique home decor. Discover a huge selection of items perfect for someone who loves to host; table settings, kitchenware, tea towels, and so much more. You can also find trendy clothing, accessories, and all kinds of gift sets.
1050 Central Avenue | Middletown, OH
John Ferrando has traveled the world teaching his techniques in fused and mosaic glass. His studio in Middletown now offers one-of-a-kind pieces to admire, as well as beautiful jewelry and ornaments for the holidays! You can't go wrong with any of these stunning pieces, or you can give the gift of experience with one of John's unique workshops where people can create their own masterpiece to take home with the help of his guidance and expertise. 
140 High Street | Hamilton, OH
Giving back has never been so fun! In partnership with the Butler County Board of Developmental Disabilities, InsideOut Studio offers an opportunity for artists with developmental disabilities to sell their artwork and gain confidence in their abilities! Shop a wide selection of unique, colorful pieces such as blown-glass, paintings, and more, while supporting local artists. 
446 Middletown Eaton Road | Middletown, OH
Looking for eclectic home decor, clothing, accessories, shoes, or even DIY projects you can do? Look no further than Iron Rose Mercantile! Shop unique, bleached tie-dye shirts with fun prints, custom-painted cabinets, fun houseplants in antique, repurposed containers, and so much more! Their selection is always changing, so don't miss out on the perfect unique gifts for everyone on your list.
7379 Squire Court | West Chester, OH
Located inside EnterTRAINment Junction, this shop offers an impressive selection of everything you need to build your very own model train set! Shop the latest toys and more from your favorite brands like LEGO, Playmobil, Calico Critters, Thomas The Train and more in one convenient location. 
8779B Cincinnati Dayton Road | West Chester, OH
Karma Decker lives and breathes chocolate. She's a world-class chocolatier baking small batches of artisanal truffles. The designs on her chocolates are almost too beautiful to eat…almost. Gifting a dozen of these scrumptious chocolates from Karma in the Kitchen to a loved one is sure to secure you a spot on the nice list. She even has keto-friendly and vegan chocolate gift boxes to fit the needs of anyone on your list! 
3417 Princeton Road | Hamilton, OH
LahVdah is your destination for all-natural body care products and more! Made with organic ingredients and essential oils, their selection of bath bombs, body creams, soap bars, and other cleansers make the perfect gift for anyone looking for a little rest and relaxation! 
6 S Second Street | Hamilton, OH 
Made To Love is a charming boutique that offers Haitian-made products, which provide well-paying, sustainable employment, all while giving back to help create educational opportunities for Haitian children! This full-circle shop aims to help support Haiti by lifting families out of poverty and inspiring communities. Find decor, clothing, baby items, farm-direct coffee, jewelry, and so much more, all while giving back to others!
212 Main Street | Hamilton, OH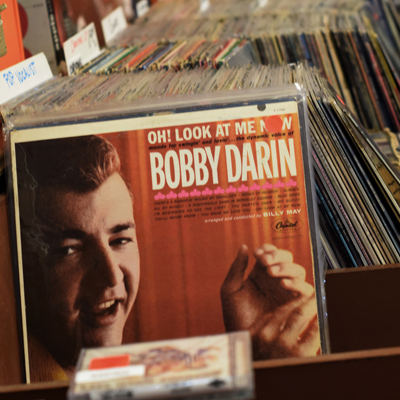 Hamilton local, Bill Herren, had a house full of nearly 14,000 45 tracks and 8,000 long playing records. His family felt it was due time he shared his massive collection with the world. Main Street Vinyl is a groovy local record store is full of the artists that defined generations and the songs that defined your summers. Find classic collectables and modern hits within the dense stacks.
702 Nilles Road | Fairfield, OH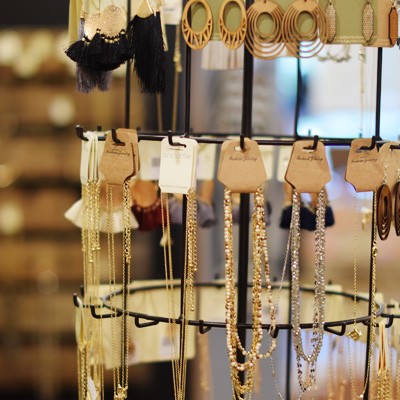 Two friends with a passion for fashion started Miller St. Boutique, Fairfield's newest shopping spot. Whether you're looking for the perfect clutch to go with that little black dress, a heeled bootie, or an adorable holiday card, Miller St. Boutique is your new spot.
4952 Winton Road | Fairfield, OH
Give back to the planet with sustainable, upcycled, all-natural gifts, while shopping for everyone on your list! Discover artisanal jewelry, naturally-scented candles, unique upcycled decor, and so much more! There's always something new to discover at Of The Witches Cauldron Apothecary, don't miss out on their exciting new selection for the holiday season! 
254 High Street | Hamilton, OH
Sara's House feels like your best friend's trendy, high-rise apartment. Everything is brimming with style and innovation. Sara's House has become a family affair. Her son makes bottle openers out of vintage golf clubs and her husband transforms antiques like rotary telephones and film cameras into spectacular light fixtures. It's the kind of place you always hope you'll run into while exploring a new destination. 
7556 Gibson Street | Liberty Township, OH
ScarlettGrace Boutique is home to an excellent selection of chic and trendy clothing to help you look and feel like your most confident self! Their exclusive collections of women's clothing and accessories change every season to help you stay on-trend, so be sure to stop in often to find the perfect outfit for your next holiday party, or something cute and trendy for someone on your list!
306 Main Street | Hamilton, OH
Scripted Studio is the ultimate hidden gem for unique and fun greeting cards for every occasion! Discover holiday and birthday cards, fun stationery, unique letterpress printing, calligraphy, art prints, and more. Scripted Studio is the perfect spot to find something personal for the people you love most of all, while supporting local and regional artists!
100 Symmes Road | Fairfield, OH
Symmetry Boutique and Gallery is home to an excellent selection of the latest women's clothing, as well as handmade jewelry and accessories, home decor, and more! This light, spacious gallery designed for optimal shopping is the perfect place to find gifts for everyone on your list while taking it easy and skipping the holiday shopping stress. 
28 E. High Street | Oxford, OH
This charming boutique located in the heart of Oxford is your destination for unique gifts for everyone on your list! Find hidden gems in Apple Tree's adorable home decor and kitchenware, jewelry, clothing, and so much more in one convenient location. 
7671 Cox Lane | West Chester, OH
This artisanal olive oil shop has taken what some would consider a minor cooking component into something much bigger. After her trip to Italy, Spicy Olive owner, Melanie Cedargrento, was inspired by the health benefits that fresh olive oil offered. The shop has over 50 pour your own infused, flavored, and aged olive oils. Once you've chosen your flavor, your bottle gets filled up right then and there. It's the kind of gift every good cook wants, but always forgets to ask for. 
6600 Dixie Highway | Fairfield, OH
Looking for the perfect gift for toy collectors and lovers of all things vintage? The Toy Department has you covered! Find Star Wars, Hot Wheels, Marvel, DC Comics, Kenner collectibles, Funko POPs, LEGO sets, and so much more for every collector on your holiday shopping list. The Toy Department receives new vintage products daily, so be sure to check them out!
1105 Magie Avenue | Fairfield, OH
Whether you are an aspiring musician, looking for your new favorite record, or shopping for the music aficionados in your life, Three Feather Records is the ultimate spot for you! Find an excellent selection of guitars, audio equipment, vinyl records, merchandise and more to help you immerse yourself in all things music at this music lovers' paradise!
9135 Cox Road | West Chester, OH
West Chester Toys is the perfect place for every child -- or kid at heart, on your list! Specializing in unique toys that promote learning and fun for the whole family, there is always something new and fun to discover at West Chester Toys. Find STEM toys to help your children learn in new and exciting ways, board games to get all the family in on the fun, and so much more! 
226 High Street | Hamilton, OH
This bright and earthy boutique is the ultimate spot for unique and charming gifts for everyone on your list this season! Explore clothes for the whole family, home decor, jewelry, candles, and more in this adorable boutique located in the heart of downtown Hamilton!
Happy Holiday Shopping!
---