Some of life's greatest moments are spent in the summertime. There's something different in the air, and it's not just the heat. The sun warms our souls, it inspires us to live life outdoors again; providing us with more energy and daylight to connect with the people that matter the most to us. This palpable summertime magic can be felt all throughout Butler County. It's alive in our festivals and fairs. Experience it for yourself at these incredible summer events!
OXFORD WINE & CRAFT BEER FESTIVAL
June 1 | 2-10PM
Are you as excited for the return of this popular wine and craft beer festival as we are? Come down to Oxford for fine wines from around the world, unforgettable craft beer, and lifelong memories with friends and family. Buy your tickets in advance for a $5 discount!
ALIVE AFTER 5: TOONS & TUNES
June 6 | 5-9PM
Alive After 5 celebrates the eclectic vibrancy of Hamilton's downtown. The first Thursday of every month, a timely theme coats downtown. Local businesses buzz with energy and travelers get to experience Hamilton in a unique new way. On June 6, Toons & Tunes will transform downtown into an animated and family-friendly musical cartoon palooza!

Photo: Alive After 5
FLICKS UNDER THE STARS
June 8, July 13, August 10, September 14 | 6:30PM
Grab your family, a friend, even your dog, and come catch some of the best family movies of the year in Trenton Community Park! Activities begin at 6:30PM and movies at 8:45PM. Movies are shown the second Saturday of each month. Stay tuned for the lineup!
MOVIES IN THE PARK
June 4 - August 27 | 7-9PM 
Bring a blanket, and join Liberty Center every Tuesday at dusk for family favorites such as Space Jam, Spider-Man, Jumanji, and Ghostbusters. (Just to name a few.)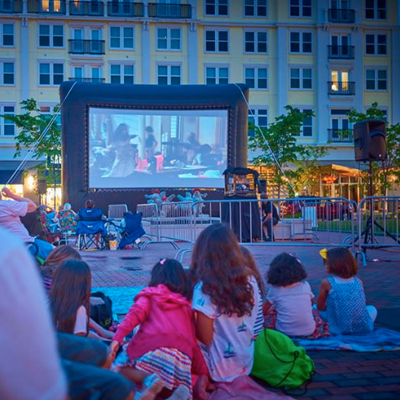 Photo: Liberty Center
MOVIES AT VILLAGE GREEN PARK
 8-10PM
Grab a picnic blanket and a lawn chair, and head to Village Green Park for a fun night filled with food trucks and a movie under the stars.
            May 24 - Ralph Breaks the Internet
            June 7 - Small Foot
            July 5 - Norm of the North (Keys to the Kingdom)
            August 2 - Incredibles 2 
            September 6 - Wonder Park
            October 4 - Hotel Transylvania 3 
JUNGLE JIM'S BACKYARD BASH
August 10 | 1-6PM
The Jungle is pulling out all the stops for the Backyard Bash, the ultimate summer-centric festival. This massive extravaganza will combine Buckeye Beer Bash, BBQ & Grilling Festival, Bacon & Cheese Fest, and the Taste of the Sea. Enjoy the sensory overload and indulge in the plethora of deliciously savory fare.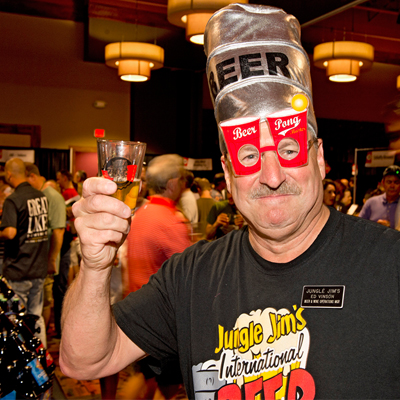 Photo: Jungle Jim's International Market
BRITISH CAR DAY
July 14 | 9AM-4PM
Join the British Car Club of Greater Cincinnati at Harbin Park for their annual British Car Show. Walk around the park and check out a variety of timeless automobiles. This year, over 100 classics will be on display, featuring old and new Minis. Stay for the awards and nosh on some food.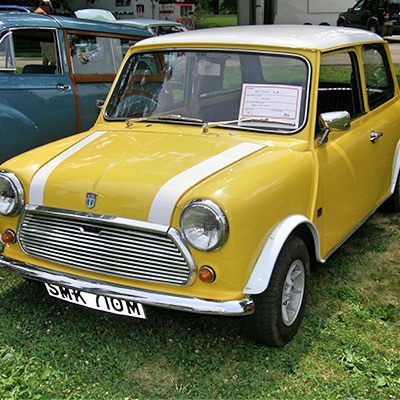 Blues, Brews, & BBQ
July 27 | 3-9PM
Blues, Brews, & BBQ combines all of summer's best offerings. Savory, slow-smoked BBQ, locally crafted brews, and live music performed by incredible bluesy musicians. Grab your park blanket and post up on the rolling hills of Pyramid Hill. Surrounded by sculptures, breathe in this moment of true summertime bliss.
Photo: Pyramid Hill Sculpture Park Facebook page
FARM-TO-TABLE DINNER
July 13 | 5:30-9PM
Burwinkel Farms is celebrating 101 incredible years of delighting visitors with their homegrown farm market fare and unforgettable fall festivals. Head to their idyllic acreage for a catered, four-course dinner showcasing fresh, seasonal, and locally sourced foods. Afterwards, hop on the hayride and enjoy drinks and live music by Rabbit Hash String Band.
CRAZY CARDBOARD BOAT REGATTA
July 20 | 11AM-3PM
Think you could keep a cardboard boat afloat, or want to watch others try at the Crazy Cardboard Boat Regatta? Watch as crafty teams race their homemade vessels around the lake at Voice of America MetroPark! Build your own boat, or enjoy the show from the comfort of the shore at one of our quirkiest summer festivals.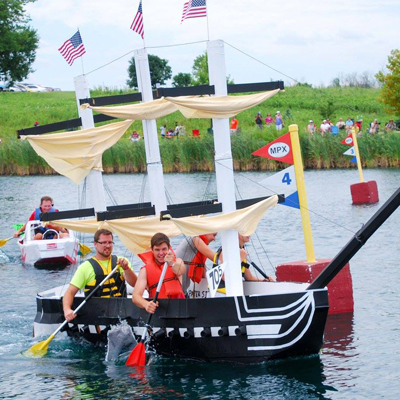 Photo: MetroParks of Butler County
OHIO CHALLENGE HOT AIR BALLOON FESTIVAL
July 19-20 | Full Festival Friday & Saturday: 4-10:30PM | Special Events Saturday & Sunday 7-10:30AM
Hot air balloon pilots travel from all across the country to Smith Park and light up the sky with this mythical mode of transit. The Hot Air Balloon Challenge features a hot air balloon competition with up to 40 balloons, live music, food vendors, and carnival rides. Watch as these massive works of art take flight into the atmosphere.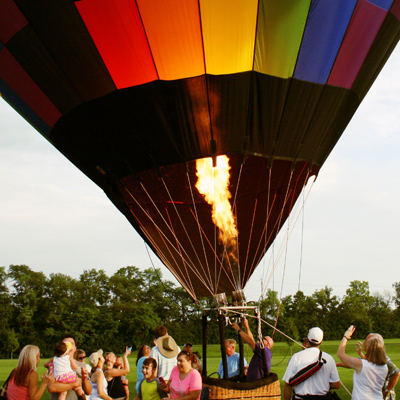 BUTLER COUNTY FAIR
July 21 - 27
Music, fried fair foods, rides, and animals will bring excitement for all at the Butler County Fair, a quintessential summer tradition. Activities include a bake off, art and crafts, a flower show, demolition derby, tractor pull, and a rodeo.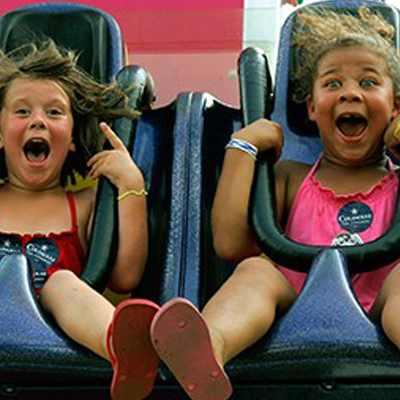 THUNDERFEST CRUISE-IN
July 27 | 1-5PM
Classic cars, hot rods, street rods, rat roads, pulling tractors, motorcycles and more can be at Thunderfest Cruise-In.
Spend an afternoon in Downtown Middletown surrounded by classic cars, live music, local food, and drinks.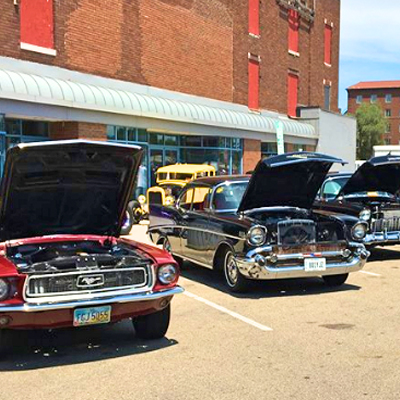 Photo: Downtown Middletown, Inc
UNION CENTRE FOOD TRUCK RALLY
August 9 | 11:30AM-10:30PM
Who doesn't love some food truck fare? Handcrafted tacos and sliders are a welcomed addition to any event. At the Union Centre Food Truck Rally, all the best will be in attendance; over 40 trucks full of all kinds of unique deliciousness.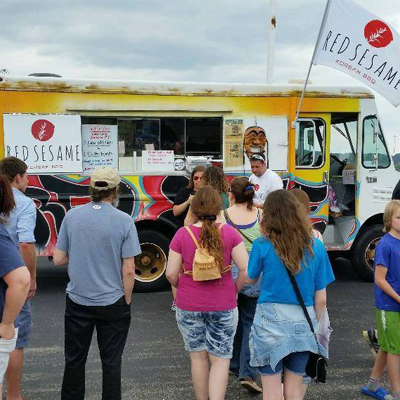 Photo: Food Truck Rally
METEOR SHOWER PARTY
August 13 | 11PM-2AM
Experience the radiance of the night sky and wish on shooting stars at Pyramid Hill's Meteor Shower Party. Escape the light pollution and witness this magic as it was intended to be seen. Buy your tickets now!
Photo: Pyramid Hill Sculpture Park Facebook Page
HANOVER WINERY WINE FESTIVAL
August 16 - 17 | Friday 5-10PM & Saturday 1-10PM
Hanover's annual Wine Festival is a true treasure. As you bask in the scenic views, choose from a selection of 27 award-winning and locally made wines to sip throughout the evening; including Sangria and Wine Frappes. Sway to the live tunes of Thunderbay, Mister Man, and Jared White. Enjoy dishes from great vendors like J. Damon's Woodfired Pizza, Best Thing Smokin and Chloe's Eatery.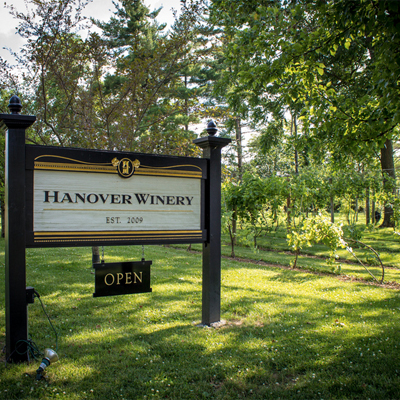 Photo: Hanover Winery
BIG RIVER GET DOWN
September 6-7 | 1-10:30PM
Big River Get Down wraps up the summer on a high note. David Shaw, lead singer of The Revivalists, is a born and raised Hamiltonian. He pays homage to his beloved roots by hosting one the city's most exciting festivals at RiversEdge and headlining the event. Enjoy additional performances by The War and Treaty, Brent Cobb, Southern Avenue, Neal Francis, and Chris Gelbuda.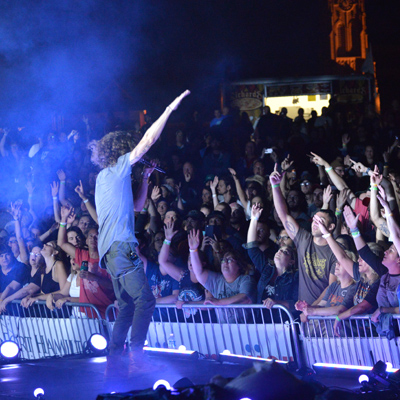 Photo: Jacob Stone

---