Hello there! My name is Green Machine and I am a smoothie. I stand 16 ounces tall and I slip on the same vibrant, green dress every morning at 8 AM. I reign from Fridge & Pantry in Uptown Oxford, a fun market that specializes in fresh produce, deli sandwiches, salads, homemade soups and of course, gorgeous smoothies. I was blended and created using the finest spinach, mango, pineapple, and coconut milk. My personality test reads, "extroverted homebody." I'm a social butterfly around my friends, but I'm all about lounging in my comfortable and stylish abode. Here are a few reasons why: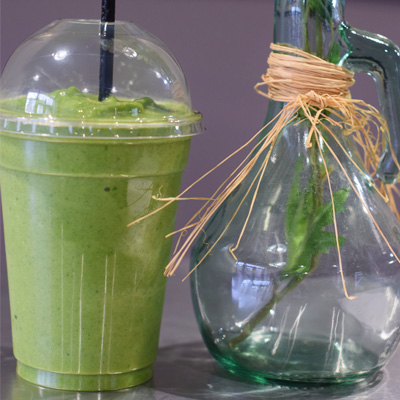 The Aesthetic Is On Point
Everything about Fridge & Pantry feels cozy and inviting. The walls are built from the ground up with reclaimed wood from a barn in Kirksville, Indiana. This repurposed look breathes new life and wisdom into the space and makes me feel all fruity and warm on the inside.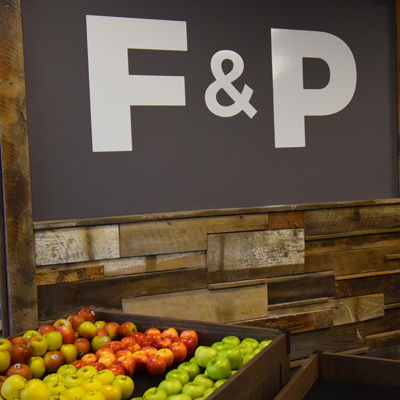 Sandwich Friends
Some of my best pals are wraps and sandwiches. Allow me to introduce you to BBQ Beef Brisket. He's a wrap chock full of cheddar cheese, lettuce, tomatoes, BBQ sauce, fried onions, slow cooked brisket, and crispy shoestring French fries. ON THE INSIDE!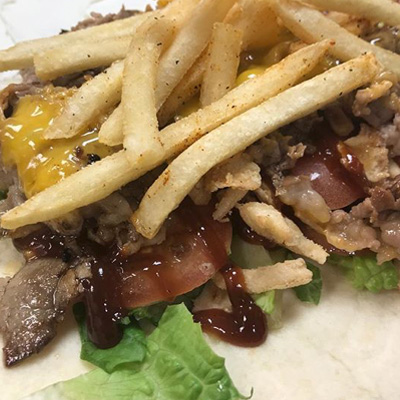 Photo: Instagram @fridgeandpantryoxford
Soups Made with Love
Our dedicated chef arrives each day with a ladle in hand and a new concoction up his sleeve. He creates spectacular soups from scratch that everyone raves about. 
Fresh Produce
Fridge & Pantry serves as a hub for your fresh groceries. When I look out my blender window, I can see leafy greens, crisp apples, juicy pineapple, and more. We also share shelf space with all of my nonperishable friends as well. We're all one big family at Fridge & Pantry.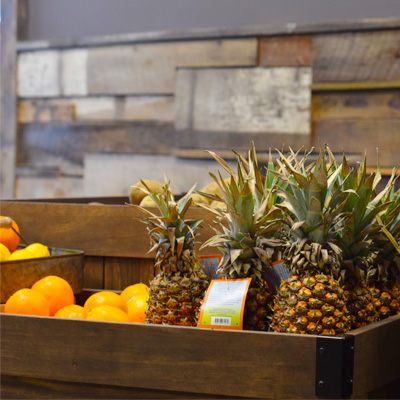 Growler Fills
The smoothie bar also shares a space with eight local, rotating taps. Get your growlers filled here!
Welcome to Fridge & Pantry. I hope to meet you soon.
35 E Church Street
Oxford, Ohio

---