The Spicy Olive in West Chester is much more than an olive oil tasting room. It is an elevated shopping experience that aims to make your day, food, and health better. They've taken what some would consider a minor cooking component and turned it into something much bigger.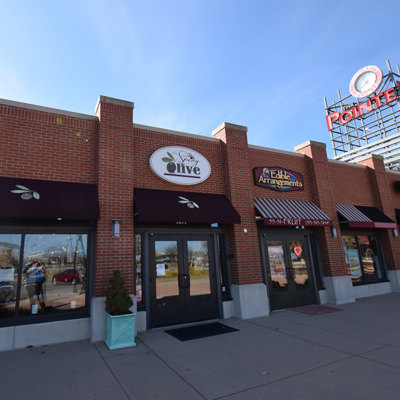 When you first walk into The Spicy Olive, you may have an inner dialogue similar to mine, How can there possibly be this many different types of olive oil?! Between their infused, flavored, and aged olive oils and balsamic vinaigrettes, there are over fifty pour your own offerings at a time. Once you have sampled what you think you may like, you can choose your bottle size and have it filled up right in front of you.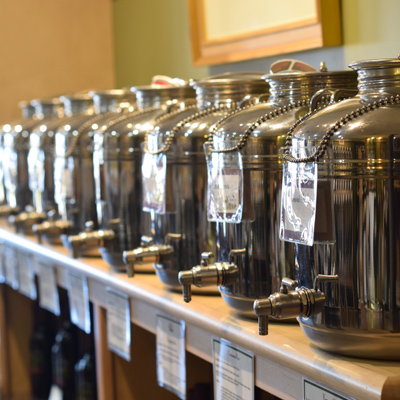 Olive oil is unique because it can only be harvested twice a year. These olive oils stay fresh for a long period of time. You'd be amazed how much better a fresh olive oil tastes than one from many seasons ago. What The Spicy Olive offers is oil from the most recent seasons. What you may find at your local grocer could be from two to three seasons ago.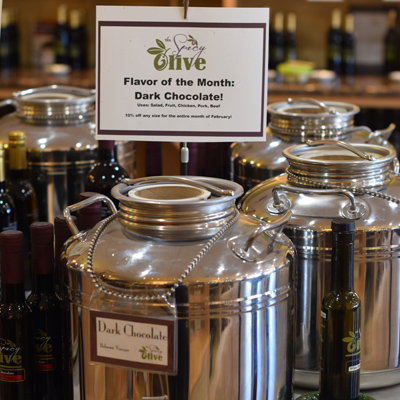 One of the most influential factors that inspired Melanie Cedargrento to open The Spicy Olive was the immense health benefits that come with consuming fresh olive oil. A decrease in blood pressure and inflammation throughout the body have been seen with the addition of fresh olive oil in your diet. It's a natural, tasty way to live a healthier life.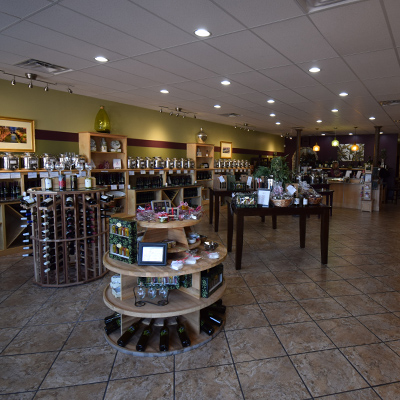 In addition to oils and vinaigrettes, they also offer numerous other products with the same line of focus: health conscious, locally sourced, and unmatched quality. They even have a selection of olive oil beauty and home goods such as shampoo and conditioner.  They also have things that don't have olives at the core, including local spices, seasonings, and sauces.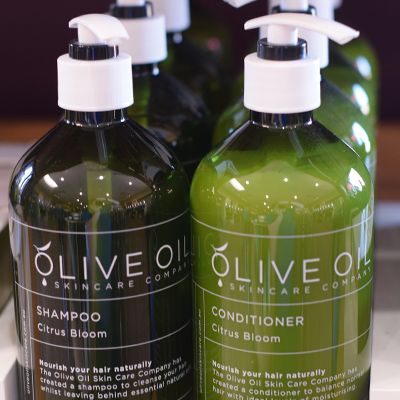 If you head to the back of the store you will be treated to a fabulous selection of wines and craft beer. Be sure to let them know your occasion you are buying for and desired price point and they will be sure to help you find the perfect bottle.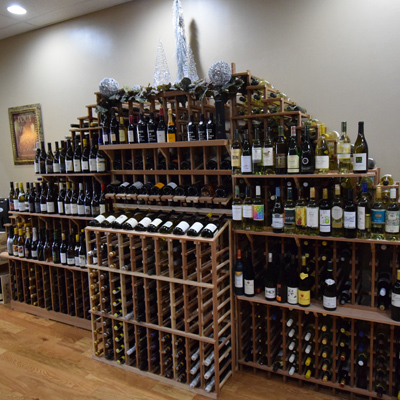 While an olive itself can be a polarizing food item its main byproduct of olive oil is a versatile and well-liked addition to any kitchen pantry. Get to The Spicy Olive to have them teach you a thing or two and bring your cooking game to the next level.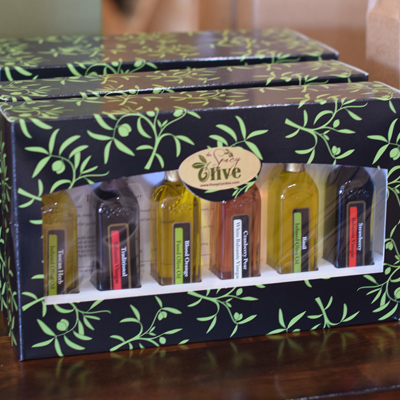 7671 Cox Ln.
West Chester, OH 45069

---