The day comes but once a year, a chance to don your best green gear and feel full of Irish cheer! Find St. Patrick's Day inspired treats, Irish delicacies, traditional bagpipe music, limited edition brews and more.
Municipal Brew Works
Join MBW for the tapping of an Irish Stout that was brewed with help from Hamilton's Firefighters. Hungry? Hyde's Restaurant will have their pie truck on site. The party will stay lively with music from '90s cover band, the Yada, Yada, Yadas.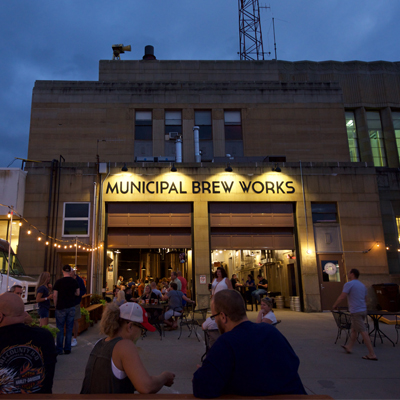 Shamrock Shuffle
Get dressed from head to toe in your best green gear. The Shamrock Shuffle hosts their annual 5K, 10K or kid's Leprechaun Lap for the Irish, and Irish at heart on March 18, 2017.
New this year! Don't miss the Mojo Beer Obstacle Course. Complete a series of challenges, all while trying to keep the beer in your mug...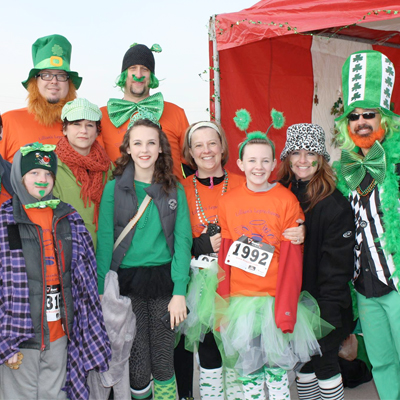 Photo: Shamrock Shuffle
Rivertown Brewery & Barrel House
The first 100 guests will receive a complimentary light up Rivertown "Lucky Charm" pendant. Their bash gets underway at 7AM and will feature bagpipers, several St. Patrick's Day inspired brews and a house-crafted Irish menu. Order Irish Stew made with the signature Death-braised brisket, Corned Beef and Cabbage, Shepherd's Pie and Bangers.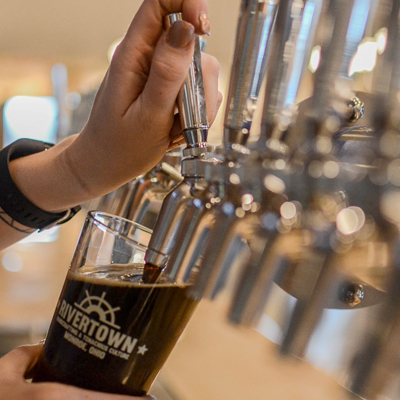 Photo:  Rivertown Brewery & Barrel House
Central Pastry Shop
Take the kids for a shamrock sweet treat! Irish Soda bread and Shamrock cookies are just a few of the special themed treats you can pick up from this bakery.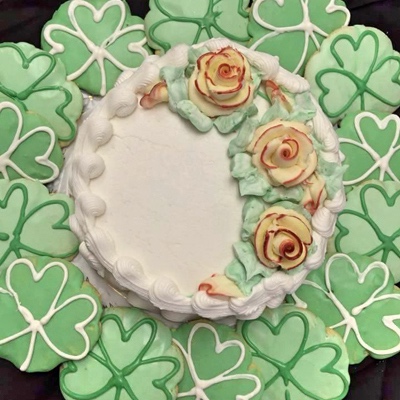 Photo: Central Pastry Shop
Trinity Pub
Celebrate St. Patty's Day Trinity Style - Irish Food, Irish Beer, Green Key Celtic Music and Irish Dancers. Wear green and get there early!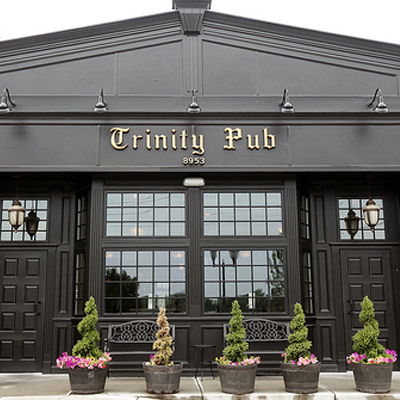 Jungle Jim's International Market
Take a trip to Ireland. No really! The Irish offerings at Jungle Jim's in Fairfield will transport you overseas with Irish traditions like Soda Bread, teas, Kerrygold goods, Guinness and more. Pssst! From 2-8PM on March 17 Jungle Jim's will host a St.Patrick's Day party that includes custom glass engraving and Irish beers.
Leprechaun sighting at Jungle Jim's…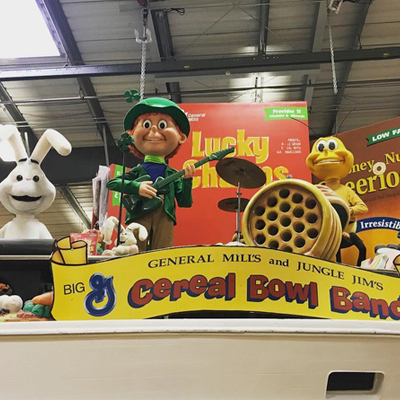 Photo: Instagram @reginavonrocket
Dingle House Irish Pub & Grub
Start the day with Kegs and Eggs. Lucky for you, the fun doesn't stop there! Try an order of Irish Nachos or Irish Egg Rolls, washed down by special beer tapping, Irish Blessing. Be entertained by Irish dancers and Bagpipe players throughout the day.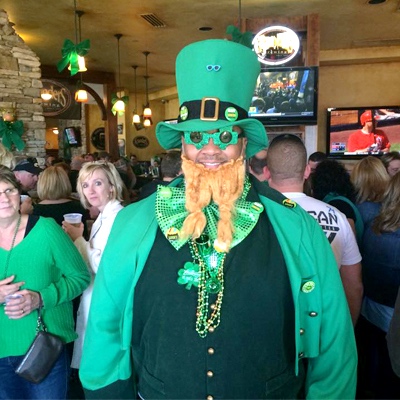 Photo: Dingle House Irish Pub & Grub
Karma in the Kitchen
Treat yourself to a personal Pot o' Gold (AKA a box of truffles). Peppermint cream and minty dark chocolate ganache make these Blarney Bites taste like the end of the rainbow. Only available through St. Patrick's Day!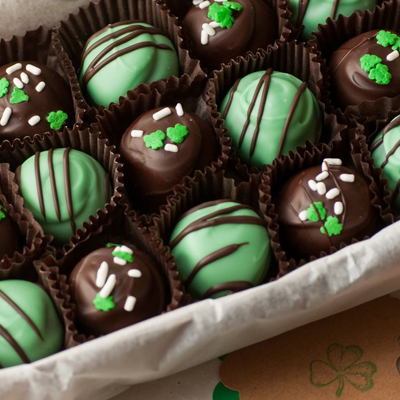 Photo: Karma in the Kitchen
FigLeaf Brewing Company
Celebrate with FigLeaf Brewing Company on one of the most beloved beer days of the year. They'll open at noon to get the party started.  Enjoy live music by David Thornton and Flavor Punch food truck's fish and chips!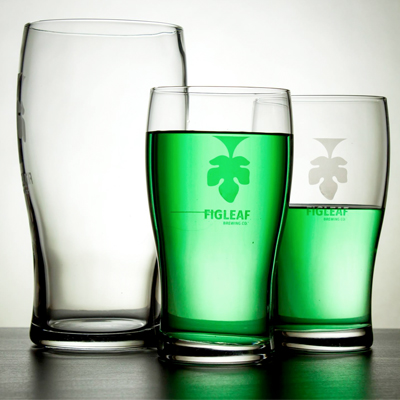 Photo: FigLeaf Brewing Company
Cozy's Cafe & Pub
Make a reservation and relax in style at Cozy's Cafe & Pub. The evening will include live music, Irish beer and whiskey paired with festive foods. Try the Chef's specialty Blood Sausage and Cabbage with all the fixings.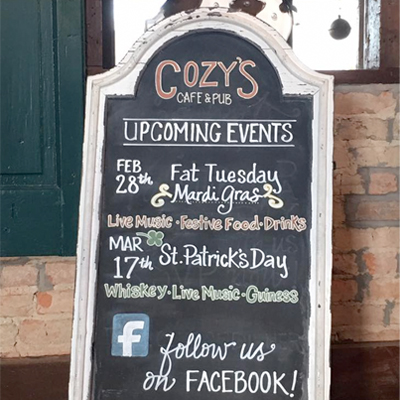 Photo: Cozy's Cafe & Pub
 DogBerry Brewing
Join DogBerry for Hoops & Hops, St. Patrick's Day edition. They'll be pouring Nat's Dry Stout on Nitro, Hop Springs, Eric The Red, a specialty version of their Bray's Brown and Mar's Madness Imperial IPA. Try some free Irish Corned Beef & Cabbage compliments of Friends at Just Farmin' while supplies last.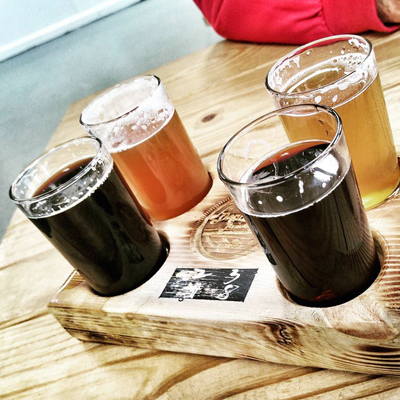 Photo: Instagram @craig.s.smith
May your celebrations be fun and full of Irish traditions this year!

---