Warmer days, more sunlight, and a longing for new adventures come with the summer territory. Stay cool this summer with scoops and soft serve ice cream swirls, a splash in the water, and awesome new things to do in Butler County.  
Ice Cream 
Ice cream is to summer as Pumpkin Spice Lattes are to fall; they're synonymous with the season. Butler County has no shortage of local ice cream and soft serve shops to sweeten up your summer. Their seasonal openings feel like holidays around here. Each shop puts their own delicious spin on 'scream and we encourage you to try them all. 
Flavors to Devour: Orange Vanilla, Blueberry Vanilla Yogurt, Edible Cookie Dough, and Peanut Butter.
Flavors to Devour: Blue Raspberry soft serve and Brian's Peanut Butter Cup Cyclone – a mix of vanilla creamy whip, chocolate dip top, Peanut Butter, Peanut Butter Cups, and Whip Cream to top it off. 
Flavor to Devour: The classic Chocolate & Vanilla swirl and the Banana Split.
Flavors to Devour: Cookie Sandwich, Chocolate Vanilla Swirl with a chocolate dip top.
Flavors to Devour: Black Raspberry, Salted Caramel, and Strawberry Sherbet. Keep an eye on their Facebook page, the flavors change each week!
Water Sports
Butler County is for adventure seekers. Especially wakeboarders, paddleboarders, and water park aficionados. Cool off this summer and try a new water sport!
At Wake Nation in Fairfield, wakeboarders can tear up a wave without a boat! With the help of Wake Nation's overhead cable system, wakeboarders glide across a lake and shred obstacle courses according to skill level. If you're new to the sport, no worries. The seasoned instructors will teach you the basics. 
Cool blue water, sunshine, and a full day of fun await you at this aqua oasis. Aqua Adventures offers the only inflatable obstacle course in Southwest Ohio and its massive hills to climb and slides to ride make it perfect for kids and kids at heart.  
Paddle Boarding at Voice of America MetroPark encourages you to slow down and appreciate the everyday beauty nature surrounds us with. After steadying yourself on your paddleboard, breathe in the sweet summer air and glide across the VOA lake.
What's "Cool" this Summer?
At iFly, you can truly experience the feeling of flight in their wind tunnel. Suit up in a flight suit and get ready to take to the wind alongside an enthusiastic and experienced skydiving professional.  They'll help to guide your movement so you can enjoy every second of freefall. Book your flight today!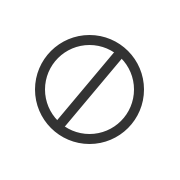 Muralist Kelsey Montague asks the question, "what lifts you?" through her interactive street art. Kelsey has created murals all over the country, two of her newest can now be found in Butler County. Get a photo with the iconic wings inside Liberty Center's Foundry or the balloons outside of LUSH Cosmetics. Use the #whatliftsyou on your Instagram photos and be part of the movement.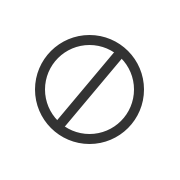 ---