Shandon is full of stories old and new. As Ohio's first Welsh settlement, you will find no shortage of history and tradition. If it's the start of summer or the middle of winter, Shandon's doors are always open for guests to experience the town they love. Grab the keys, hit the road, and make your own stories in Shandon.
Old Fashioned Strawberry Festival
Nothing says, or tastes, like summer quite like strawberries. A beloved tradition, June 9, 2018 is the 93rd annual Old Fashioned Strawberry Festival, one of the most popular summer festivals in the area. See what all the "yums" are about when you taste a variety of homemade creations filled with strawberries galore!
Savor the menu of Shandon's traditional hot pressed chicken, pulled pork sandwiches, coleslaw, homemade pies, strawberry shortcakes, delicious ice cream, and much more. While you're there, stop and see over 40 local vendors and artists, listen to live music, and catch a free pony ride.

Take a step back in time! Experience an antique tractor show and parade, enjoy the vintage car show at the Salty Dog Museum, and even catch a free ride in the antique vehicles from 11AM to 3PM.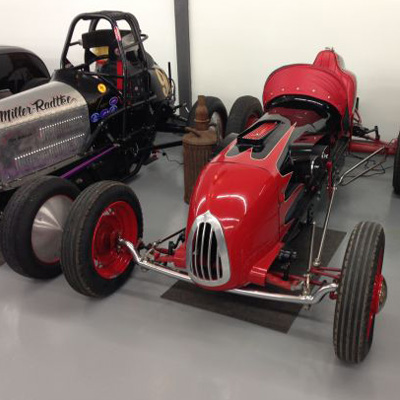 Photo: Salty Dog Museum
New London Cemetery
Roaming the grounds of the New London Cemetery is like taking a walk back in time. Stories of the past surround you as the wind whistles through the trees. In 1866, the land was bought to become a cemetery for the local community. Shandon was then known as Paddy's Run, Ohio's first community of Welsh settlers. The beautiful land reminded them of home, which is where the name New London stems from.
Today the cemetery holds over 2,000 grave sites. While you're walking, be on the lookout for the unique grave markers. The Sarah and John Evans monument features granite imported from Scotland, and the Francis monument features slate from Wales. Be sure not to miss the peonies, planted over 100 years ago, and still blooming annually today!
Christmas in the Country
A staple of the local holiday season is making a trip to Christmas in the Country. Celebrate the old-fashioned way with a wide selection of beautiful antiques, country crafts, and tasty home-cooked holiday foods.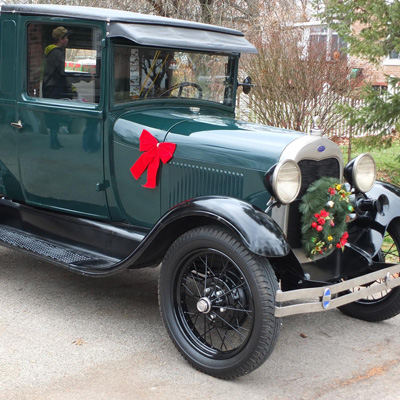 Photo: Wendell W. Davis
Some offerings include signature Welsh cakes, holiday shopping at the local shops, and music and refreshments. The celebration also features exciting activities for kids such as storytelling, free horse-drawn carriage rides, and a meet and greet with Santa Claus. Take in the lights throughout the New London Cemetery, hop on the trolley for a ride around town, and enjoy the stunning antique train locomotive display.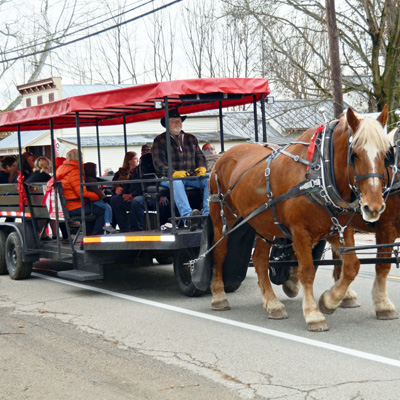 Photo: Jon Stow
This years 41st annual Christmas in the Country is on the Saturday and Sunday after Thanksgiving  (November 25-26, 2017).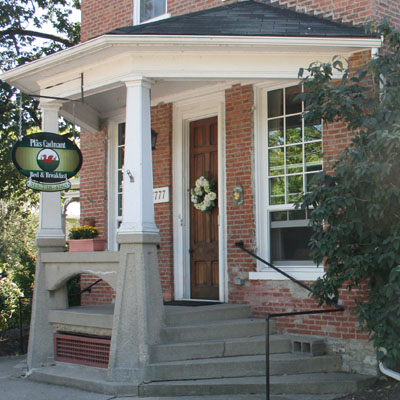 Looking for a place to stay in Shandon? Try Plas Cadnant Bed and Breakfast for a home away from home.
See you in Shandon!

---