Butler County shoots and scores with their dessert lineup. Celebrate your favorite college basketball teams making it to the final rounds with these 16, amazingly delicious sweet treats.
 1. The Almond Twist
The namesake treat that began the Almond Sisters' baking adventure, The Almond Twist is a handmade puff pastry filled with almond paste, twisted and topped with a sweet icing. Treat yourself to some of the best dessert near Cincinnati.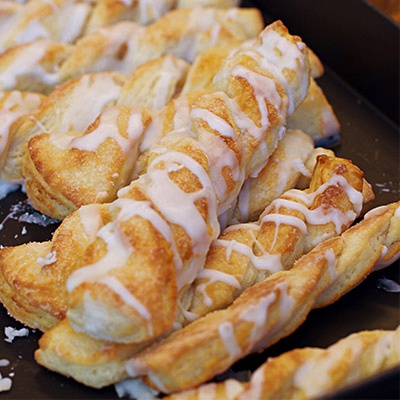 2. Thousand Layer Cake
The talented bakers at Panaderia La Mexicana create a delicacy as complex as the name implies: The Thousand Layer Cake. Layers of dolce de leche and soft dough stack on top of another and are topped with homemade whipped cream and a dark chocolate drizzle. Because of the time-intensive process, this cake is normally only created for special occasions. If you see it in this Fairfield gem, be sure to snag a piece. And grab one for me as well…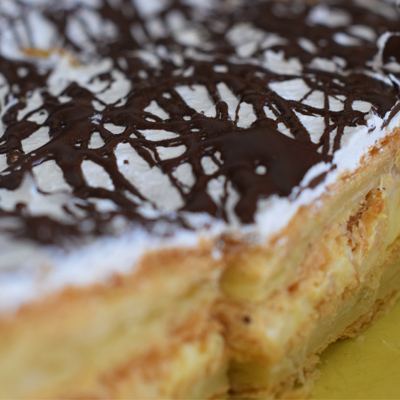 3. Strawberry Balsamic Truffles
These decadent, artisan truffles are as striking in looks as they are in flavor. Karma has a knack for transforming chocolate into artwork. Each Strawberry Balsamic Truffle is packed with strawberry puree, a punch of sweet strawberry balsamic vinegar, and coated with smooth dark chocolate and white chocolate ganache.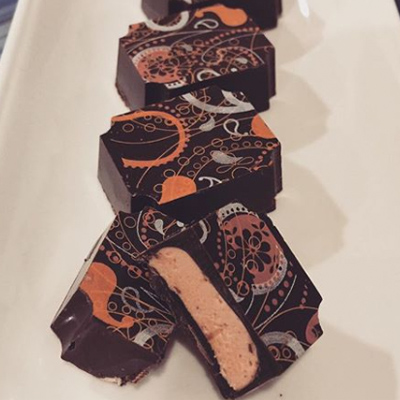 Photo: Instagram @karmainthekitchen
 4. Rainbow Gummy Bears
Henry's Candy Co. is widely known for their immense selection of gummy bears. They have every flavor you could think of and more. Like chocolate covered cinnamon and pink grapefruit. Try each of their delicious, 20 gummy bear varieties.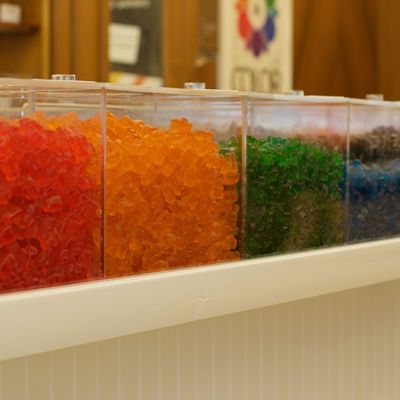 5. Candy Buffet
The candy connoisseurs at Grandpa Joe's in Middletown have nearly every confection you can imagine. The best way to experience all of their nostalgic offerings is to fill up at the candy buffet. You're given the designated candy vessel and your only instruction is to fill it to the brim with all of your favorite sweet treats.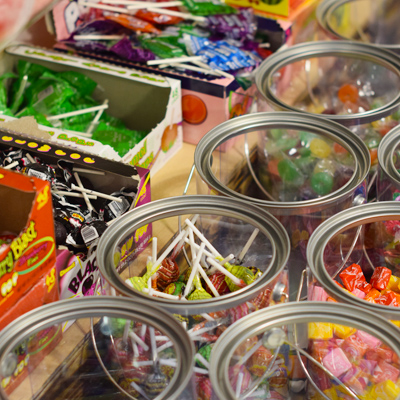 6. Milkshake of Glory
True West is whipping up more than just lattes. They're expertly blending homemade, chocolate chip cookies with vanilla ice cream, creating The Milkshake of Glory. Welcome to a flavor euphoria unlike any other.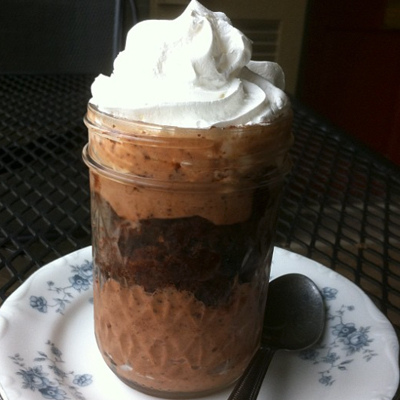 Photo: Instagram @truewestcoffee
7. Halo Halo
Dai Trang Bistro's Halo Halo is a thing of legend, truly one that you have to see to believe. This Filipino-derived dessert is served in a massive bowl, layered with sweet red beans, fruit, tapioca, caramelized bananas, palm fruit, nata de coco, macupuno strings, leche flan, ube ice cream, and shaved ice.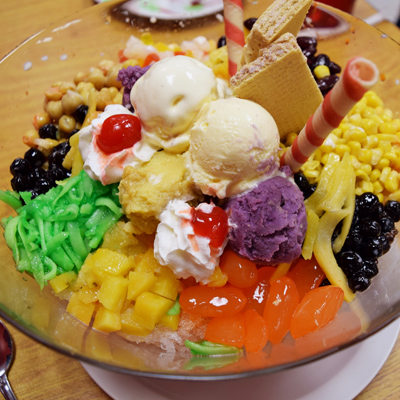 8. Birthday Cake Cupcake
As Katy Perry would say, "Make it like your birthday every day," by devouring a Birthday Cupcake from Jojo's. These handheld wonders are decked out with rainbow sprinkles and full of birthday cake flavor.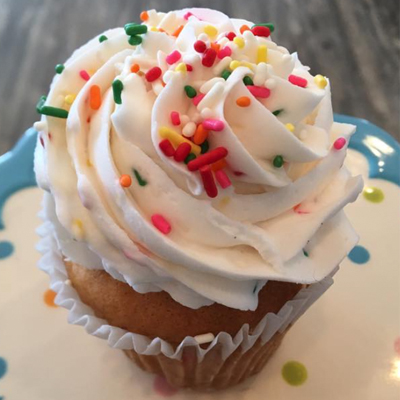 Photo: Facebook @Jojoscupcakes
9. Donut Trail
    Where to find it: All across Butler County
Experience the magic that is the Butler County Donut Trail by heading to all 12 mom & pop donut shops that stretch across the county. Each shop has their own distinct vibe and donut flavor. Embark on this sugary adventure and try them all.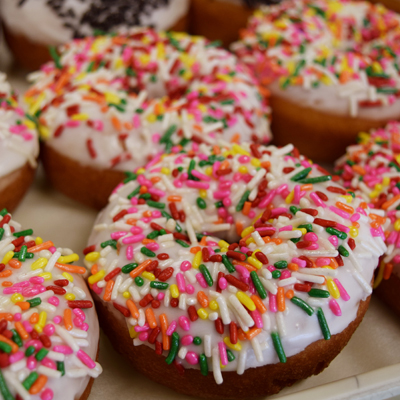 10. Peanut Butter Pie
A pie so delectably decadent you'll fight off any other fork that approaches your piece of it. Troy's Peanut Butter Pie is made entirely from scratch. Each bite makes you feel like you're floating on a cloud; one made of creamy peanut butter and drizzled milk chocolate.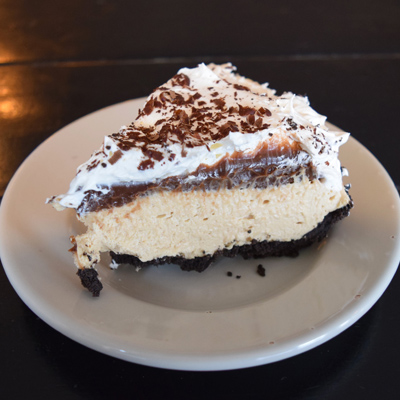 11. Green Machine Smoothie
A treat that feels like a cheat but is generously packed with nutrients. Fridge & Pantry's Green Machine Smoothie is blended with green apple, spinach, pineapple, and pear.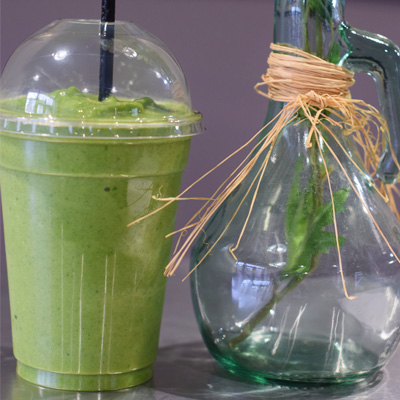 12. Root Beer Float
Jolly's root beer float is the quintessential summer sip. The heaping scoops of vanilla ice cream form the perfect bond with fizzy root beer.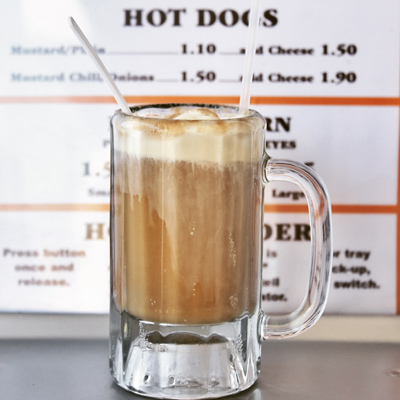 13. Strawberry Shake
      Where to find it: Flipside
Strawberries, shortbread cookies, and vanilla ice cream are expertly blended together for a wonderfully sweet elixir.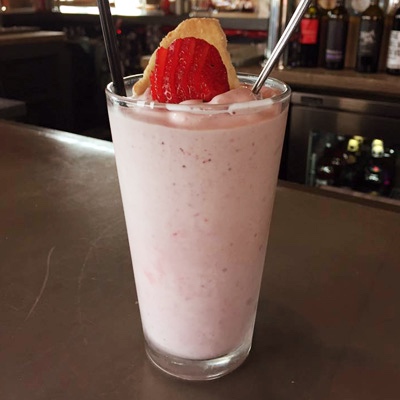 Photo: Flipside
14. Hot Fudge Sundae
Flubs is a tried and true Americana classic. This 50-year-old ice cream stand is a Butler County signature. The Hot Fudge Sundae gets more delicious with each bite. The molten hot fudge combines with the vanilla ice cream and fluffy whipped cream, creating a pure magic dessert.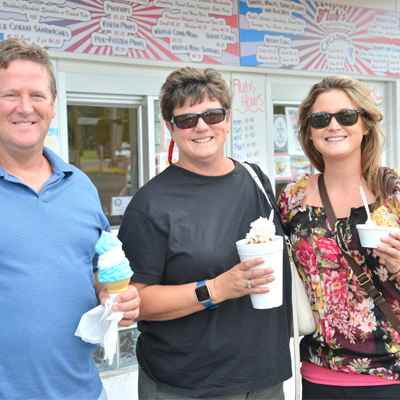 15. Pineapple Whip
The Pineapple Whip is a tangy, summertime refresher. Fresh pineapple and pineapple juice are served over top creamy vanilla soft serve.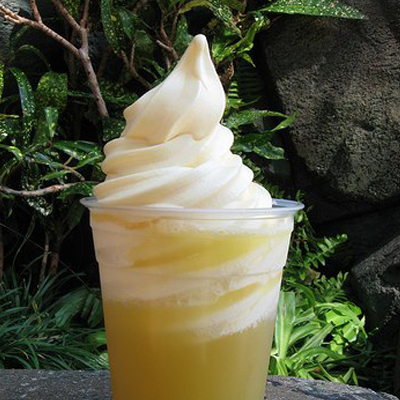 Photo: Facebook @SpringStreetTreats
16. Homemade Carrot Cake
A slice of homemade carrot cake is the best way to finish a meal at Cozy's Cottage. This triple layer dream is full of golden raisins, toasted walnuts, and a sweet cream icing atop a graham cracker crust.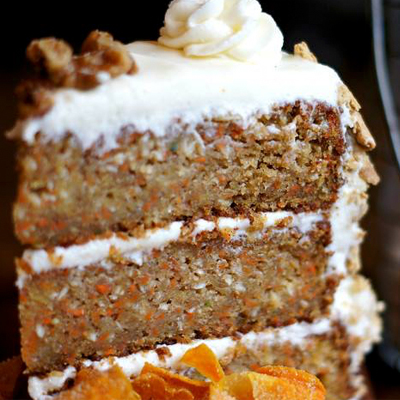 Photo: Facebook @Cozyscottage
 Head to these delicious spots for the best dessert near Cincinnati. 

---