I love being completely immersed in an artist's world. As I marvel at their gorgeous, original pieces, the amount of heart and passion that went into their process is evident. Artists put their souls on display through mixed mediums and Sherry Armstead of Symmetry, ensures that their work is appreciated and seen in her Fairfield shop.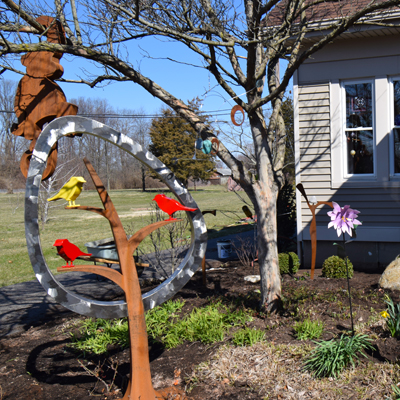 Symmetry, formerly known as Art on Symmes, has been a vital proprietor of American-made art for 16 years. Symmetry has always been Sherry's passion project. She decided a number of years ago that life's too short to not pursue what ignites the most excitement in her spirit. For Sherry, that ignition is art. She creates amazing images using acrylic paints and mixed mediums. A few pieces of her art are displayed in the store.
The rest of the impeccable artwork, is all handcrafted by American artists. Sherry scours art fares and trade shows across the country looking for eclectic, original, and whimsical art to sell in her store. She started out representing five artists/craftspeople. That number has exponentially grown over the last 16 years along with her skilled, artistic eye. Symmetry now displays work from 400 different artists.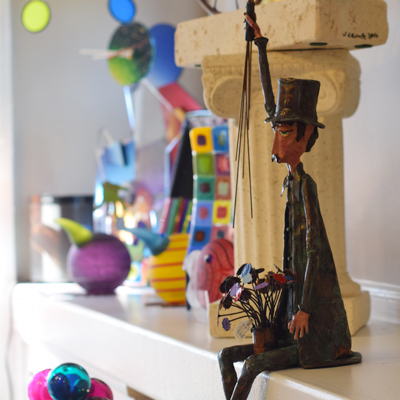 Symmetry has everything from pottery, paintings, indoor and outdoor sculptures, home décor, jewelry, a clothing line, and so much more. You truly have to take several, gradual laps around the store in order to take everything in.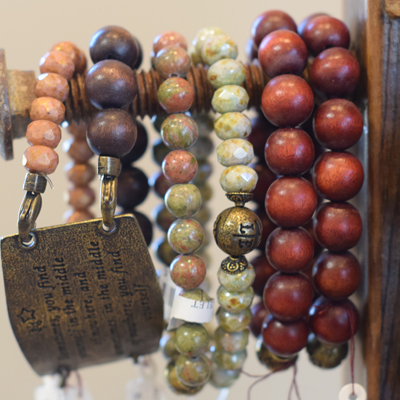 I was particularly drawn to the Tree of Life Spheres that hung so delicately in the front window. These glass-blown beauties shine so bright when they absorb the sunlight, they're the perfect addition to any room.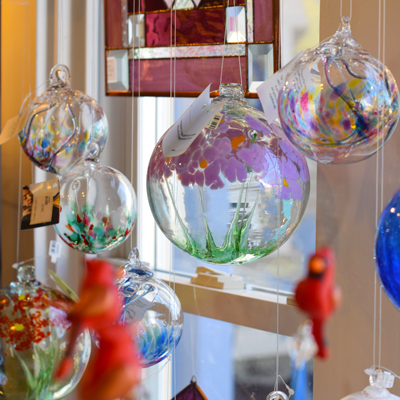 An incredible piece that's displayed in the front of the shop was created by local artist, Jaime Frechette. This piece was featured on the popular Discovery Channel series, How It's Made! A larger version of the artwork can also be found in the Courtyard by Marriot in Hamilton.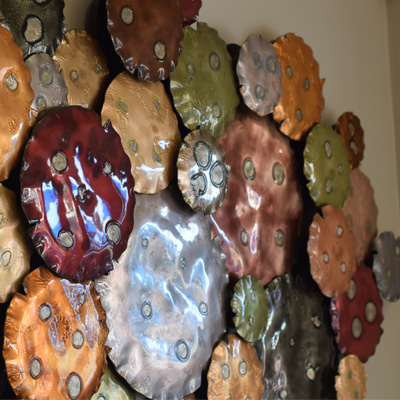 Symmetry is exactly the kind of place you hope to wander into while strolling the streets of a new destination. Admire the artistic magic that each piece exudes inside this art store near Cincinnati.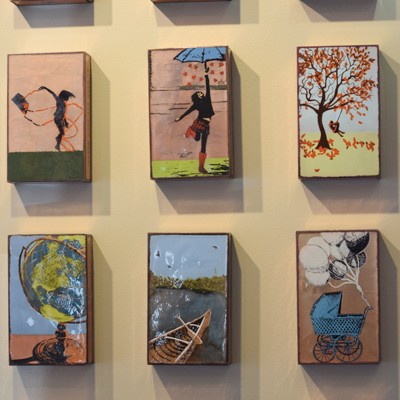 1000 Symmes Road
Fairfield, Ohio 45014
---