They define themselves as "Fresh Casual"; sitting at the intersection of fresh, upscale restaurants and casual dining restaurants. When you arrive, you definitely will understand what they mean. With a welcoming face greeting you at the counter, a variety of seating, and the strong scents of something you already know will taste amazing, this little café is something you won't find anywhere else.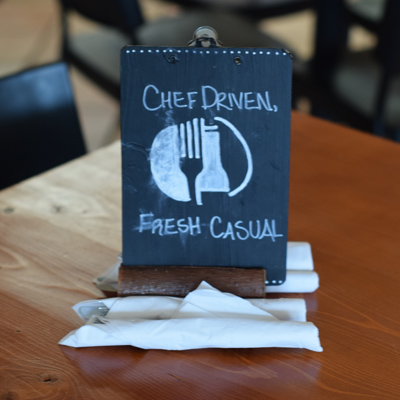 The staff at Troy's Café pride themselves on their friendly interactions with their customers. They know their regulars and ask with a smiling face, "Your usual order?" The man in front of me laughs a little and says yes.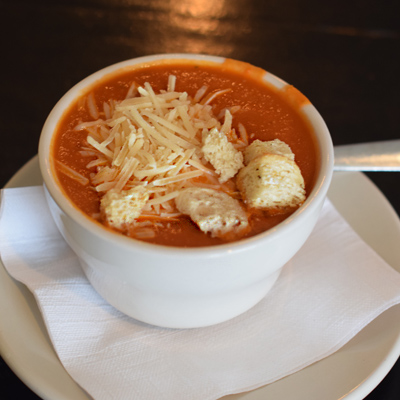 I asked the waitress for her recommendation since this was my first ever dining experience at Troy's. She tells me that the Troy Burger is their best-selling item, but she suggests I try their Fish Tacos if I've never had them before; they are her absolute favorite. In the end, I order the Fish Tacos: anything with a "Secret Sauce" always catches my eye, a cup of Tomato Bisque, and a piece of Peanut Butter Pie.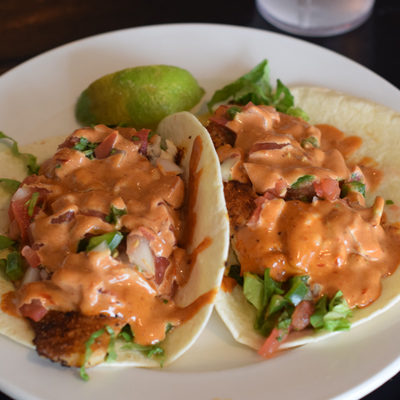 I wish I could say one item that was better than the rest, but I just can't choose. The Fish Taco's were delicious and the "Secret Sauce" took them to a whole new level. The waitress told me they use over 120 pounds of tilapia each week. The Tomato Bisque is one of the best soups I have ever had, and I am a girl that loves herself some soup. By the end, I was so full, but I couldn't resist a decadent piece of Peanut Butter Pie. I ended up getting a second piece to take home to my friends; it was that good.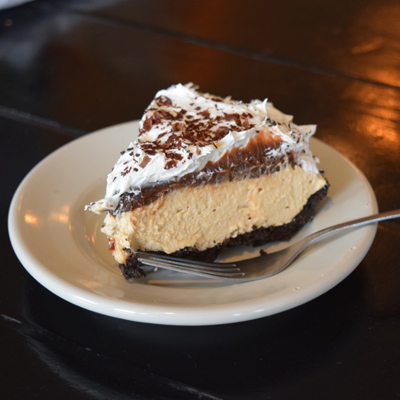 After I finished eating, I got the chance to sit down with the man behind it all: Troy. He explained that originally, Troy's was only Troy's Catering, but when they expanded, their new location also had a dining room, so Troy's Café was born. When creating the dining area and Café aspect of the business, Troy said they wanted to create a place where you could come in and quickly get lunch during the day or where you could relax while spending time chatting, eating, and sipping on some beers or a bottle of wine.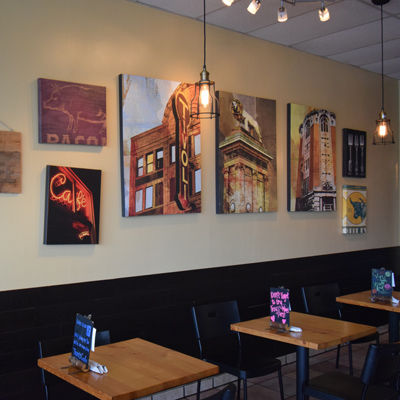 Something really awesome about Troy's, is that they locally source their ingredients. They get their beef from Dave's Quality Meats next door and their chicken from a local farm. Troy says they want to focus on the community while also providing the best quality food.
Their customer base is so loyal, a family that relocated to Atlanta makes lunch at Troy's their first stop upon their return visits to Ohio.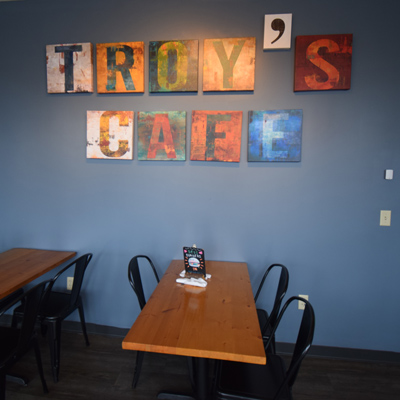 To taste the delicious dishes and experience the inviting atmosphere that Troy's Café offers, visit them at 4877 Smith Rd in West Chester or at their website.

---