The interior of Dim Sum Yuan is minimalist but beautifully decorated, instantly making you feel like you have been transported to an elegant tea shop or cafe. I tried Dim Sum Yuan in Oxford with a friend in order to learn more about Dim Sum, and I ended up discovering a taste sensation!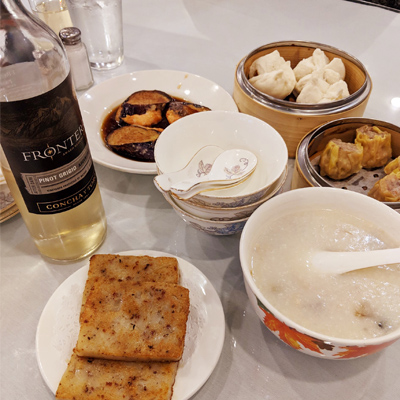 Photo: Instagram @nicosroom
Dim Sum is a long-standing style of small-plates eating from the Cantonese tradition in China. Originally, the small plates accompanied a breakfast tea time, though eating an entire meal is also possible at a Dim Sum restaurant.
When you arrive at Dim Sum Yuan, you'll be presented with a colorful menu that identifies all the small plates with bright pictures. For the best experience of Dim Sum, I recommend these guidelines:
Bring friends! The more people you bring, the more small dishes you can order and share amongst you. A group of 4 or more may be able to try more than 10 items.

Push your boundaries! If something sounds like it could be wonderful or maybe not, order it anyway! The dishes are small enough that everyone at the table can have a taste, but nothing will be wasted.

Order a second round! Don't be afraid to order 2 items per person to begin and then order a second round if everyone is still interested in more food. If anything, this will allow you all to select a second serving of the "crowd favorites" and try new things as well.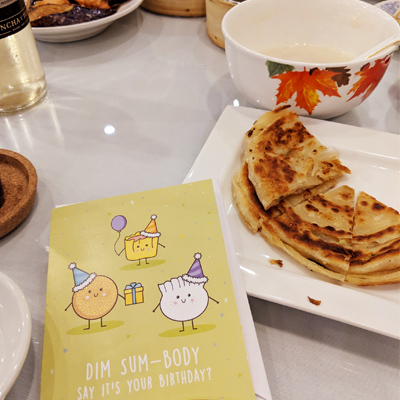 Photo: Instagram @nicosroom
At Dim Sum Yuan, the food is fresh and flavorful, full of comforting and savory ingredients, including some that may seem a bit exotic to you and your friends but which are typical in Cantonese cuisine. 
Personal Recommendations
The pan fried turnip cake was a delicious, savory flavor much like a potato pancake; push your limits if you haven't tried anything with turnip before, because this taste is well worth it.

BBQ pork buns are some of the most popular offerings at Dim Sum restaurants, and the combination of the fluffy steamed buns with pork and dark sweet barbecue sauce is a wonderful item on a cold day.

Shrimp dumplings in near-transparent dumpling wrappers form a slippery and delicious treat that was definitely one of my favorites.

Save room for dessert: mango pudding or egg tarts are among some of the tasty and sweet treats.
You'll be surprised how trying multiple small dishes fills you up, and more importantly, I noticed that getting to serve myself from the same dishes as my friend created great dinner conversation; we compared the treats we'd ordered, tried them with and without soy sauce, and simply delighted in every bite of food. If you want a mindful eating experience where you and your companions focus on flavor, Dim Sum Yuan certainly delivered for me and my friend.
Dim Sum Yuan
313 S College Ave
Oxford, OH 45056

---