Golf that's definitely not just for golfers. Really! Hear us out…
Topgolf is opening its doors this Friday, July 29, 2016. Ohio's first Topgolf is an exciting hybrid of high tech golf and premier entertainment in West Chester, Ohio. Let's take a look at why you'll want to experience Topgolf!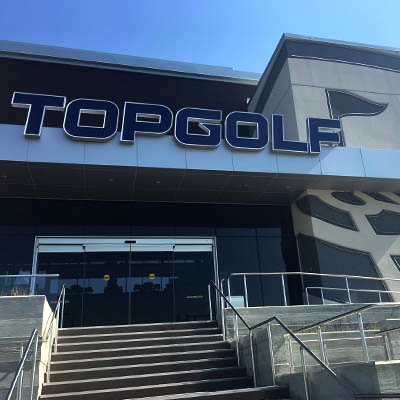 You haven't seen golf like this before
Lefties, righties, ladies and gents…Topgolf has a large collection of clubs for you to utilize. Wave your club, release a microchipped ball and swing for the fences (or the first target) it doesn't matter. Topgolf uses advanced technology to track each shot. No matter whether the ball trickles in, or you smash it 185 yards there's a huge sense of satisfaction when you hit a target or watch your yardage improve. Each hitting bay has a touchscreen where you can select games and competitions, and watch your points accumulate.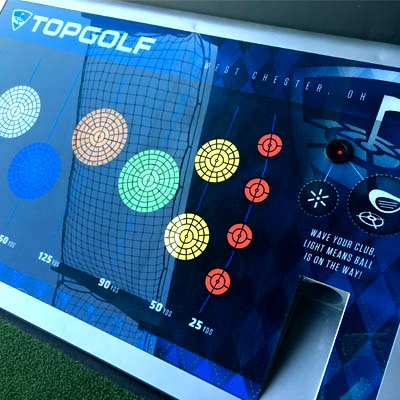 Topgolf is not just for golfers
In fact, no golf skills are necessary. Just get out there and swing. No one cares if you completely miss. It's about the all-around experience in the bay and out.  As a non-golfer myself, I'll vouch for the level of entertainment and good times that await you.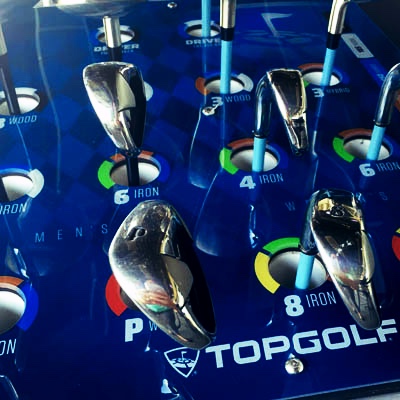 Golf isn't the only way to get in the game

Topgolf also offers free shuffleboard, pool tables and foosball if those are more up your alley.
At nighttime the game changes
The targets illuminate, and a glowing ambiance ramps up the excitement. Expect the unexpected. You never know when a music and lights show will get underway. If you're lucky, you may get to join in on a dance party with Topgolf's enthusiastic staff who are all about enhancing the experience.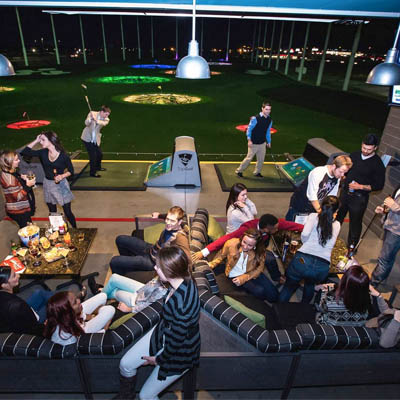 Image Credit: Topgolf
The food and beverage options are top-notch
From apps to flatbreads to desserts, signatures cocktails and brunch the menu is packed with options and original flavors. While we won't reveal all the menu's masterpieces, here are a few items to give you a sneak preview.
Signature Nachos
Nacho chips + drunken bean purée + three-cheese blend + chimichurri drizzle.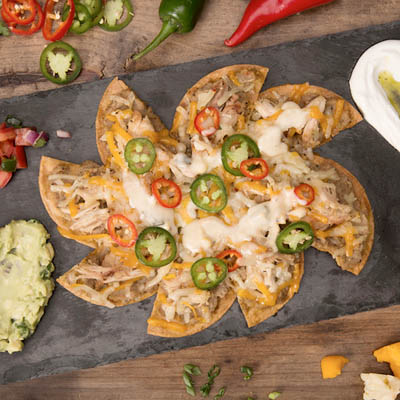 Image Credit: Topgolf
Mushi
Cilantro sticky rice + drunken beans + spiced chicken + cheddar cheese + jalapeño tortilla + sour cream + avocado + sriracha hot sauce.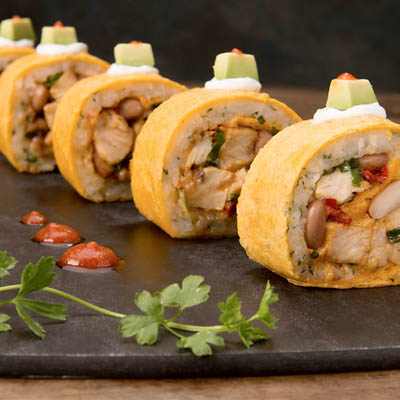 Image Credit: Topgolf
Injectable Donut Holes
24 cinnamon-sugar dusted donut holes. Choose 2 flavors to inject: chocolate, raspberry jelly or Bavarian cream.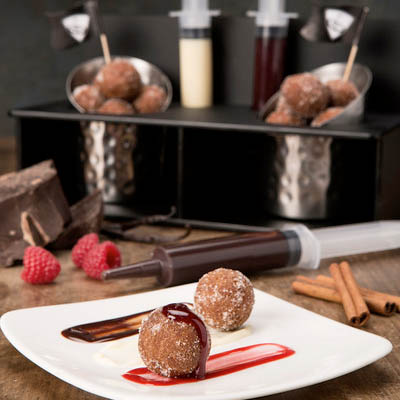 Image Credit: Topgolf
Topgolf Tea
Classic Long Island Iced Tea + Tito's Handmade Vodka + Bacardi Superior Rum + Bombay Sapphire Gin + fresh lemon.
Your Bay, Your Way
With 102 climate-controlled bays, spread across 3 levels, the fun continues year-round. Each bay is essentially its own lounge. Kick back and relax with cozy seating and in-bay ordering through your Bay Host. Not ready for the experience to end? No problem, add value to your playing card directly from the bay and keep the game going.
While racking up points in your hitting bay, don't worry you won't have to miss the action of the "other big game." With 230 TVs Topgolf keeps you apprised of the action. 
Pro tip: Download the Topgolf app, and you can easily change the channel in your bay.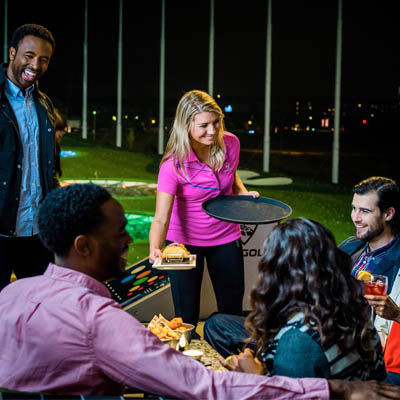 Image Credit: Topgolf
Rooftop Terrace
Relax and enjoy the breeze. Order a signature cocktail from the impressive bar, and live it up on the terrace. The atmosphere is nicely rounded out with fire pits and live music on weekend evenings.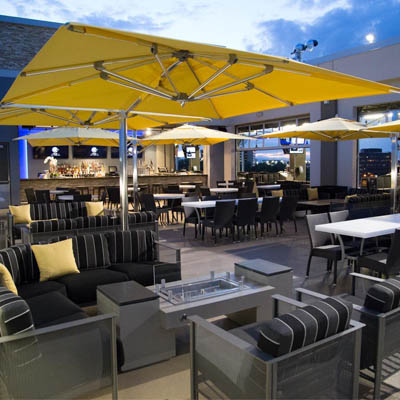 Image Credit: Topgolf
There's something very satisfying and exciting about hitting targets, accumulating points and the quality time spent on and off the green with friends and family.
Use #ilovetopgolf during your visit and you may see your post hit the on-screen feed that's shared at Topgolfs nationwide!
Will you be one of the first to tee off at Topgolf West Chester?
Topgolf
9568 Water Front Drive
West Chester, Ohio 45069

---