Savory spices envelop you when you walk into brand-new eatery, Om India. This addition to Fairfield's already thriving international food scene is transforming Southwest Ohio into a true foodie destination.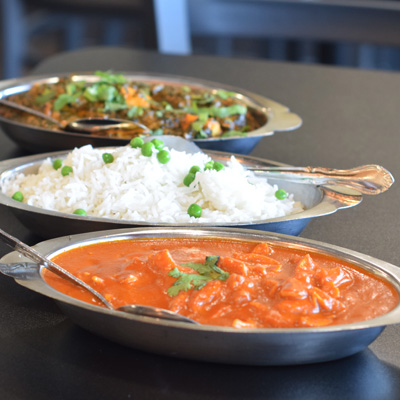 Navi Singh is a seasoned restauranteur. He teamed up with an old friend and chef extraordinaire to open up this culinary mixing pot. With the help of his chef Raj, Navi is bringing the flavors of his home in India to Ohio. The intimate space invites guests to indulge in classic favorites as well as step out of their comfort zone and delight in the tastes of something new. 
Om India features a few of Navi's favorite dishes from his childhood. He grew up eating Saag Paneer and it has become a restaurant staple. This traditional Indian dish is a vegetarian specialty made with pureed spinach, heavy cream, expertly seasoned with garlic, masala, and full of Paneer, which is a cubed white cheese. Serve it over rice and devour.  
Comfort Food at its Most Flavorful
Diners can choose their spice level on any dish. 1 being mild and 6 being incredibly spicy. I've always had an affinity for fiery foods, so I went with a bold 5 on the spice count during my visit. Based on Navi's recommendation, I ordered the Saag Paneer and Chicken Tikka Masala; both cooked and spiced to perfection. The creamy sauces and fluffy white rice are the ultimate fall comfort food.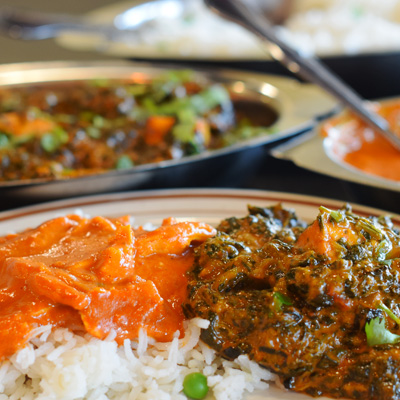 The menu is massive and full of innovative combinations, like the Chicken Makhani. A chicken dish that's smothered with onion, tomato, butter and cream sauce, and nuts and raisins. The lamb, shrimp, and fish specialties are consistent crowd pleasers as well. 
Treat your taste buds to something deliciously authentic. Stop in for lunch for only $7.99.
(513) 858-4141
530 Wessel Dr.
Fairfield, Ohio 45014

---