Looking for the perfect spot for a romantic getaway in Ohio. It's time for you and that special someone to take one of your next couples weekend getaway. Unplug from the world of work, and head for a destination primed for adventure, dining, and relaxation. Butler County is ready to welcome you with open arms for your next couple's getaway.
Drinks
Sit and sip your evening away as you enjoy these locally crafted bottles of specialty wine. The team at Hanover is eager to help you and your partner through a sampling or any questions you may have. Be sure to check out their events calendar for special classes and festivals throughout the year.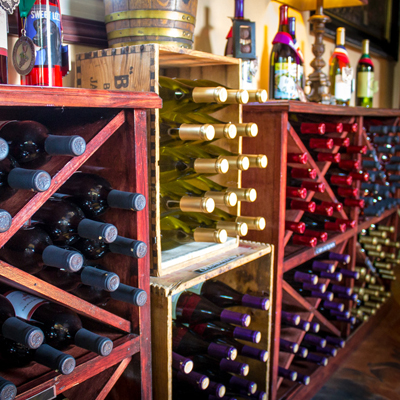 Photo - Hanover Winery
The best thing about flights of locally crafted beer is they can easily be shared among those you love. Get one (or two) boards full of some of the rotating offerings that Rivertown has on tap. In the mood for something to eat? Their kitchen goes above and beyond in terms of flavor and options a brewery normally offers, featuring a handcrafted BBQ menu using their own brew. 
Dinner Dining
Gracie's combines local charm, comfort food, and specialty dining magically in their beautiful historic building. Featuring an assortment of small plates and entrées, you and your date will have a hard time choosing who is getting what. If you can't decide, don't be afraid to share what you each choose. There's no shame in sharing food this good.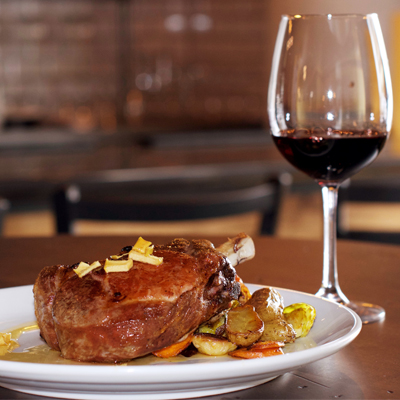 We all know the scene from the iconic cartoon of two dogs meeting for a kiss over a piece of spaghetti. Italian food brings couples together in a relaxing, comfortable setting that still manages to keep romance alive. Paesano's is the perfect place to get your Italian food fix with that special person. Take your time while you enjoy this pasta, and maybe even split a bottle of wine.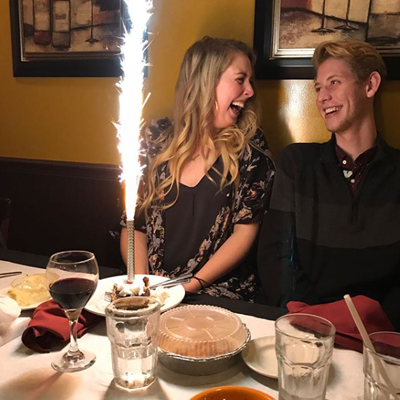 Instagram @ckdewitt
Break for Brunch
A brunch at Northstar makes for a relaxing, delicious, and overall satisfying morning. Start with a cup of single origin coffee or something a little stronger, such as a Bloody Mary made with organic tomato juice. Indulge in a stack of Cloud Nine Pancakes if you want something sweet or a Cowboy Breakfast for something more savory. Prepare to be amazed by the taste, quality and selection you and your special someone get to start the day with.
Every Sunday this brunch buffet is an incredible opportunity to fill up with food that is out of this world. It features an omelet station, Belgian waffles, Eggs Benedict, gourmet salads and assorted desserts. A Crimson Cup Coffee Bar and the Ultimate Bloody Mary Bar complete this brunch that you and your date are not soon to forget.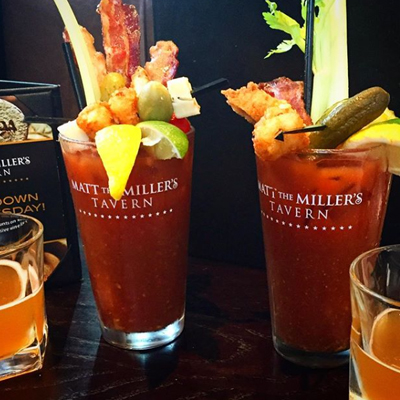 Instagram @vince.pelino
Get Outside
Put your relationship to the test with a round of healthy competition. Topgolf is an excellent balance of delicious food and active entertainment. Select your game of choice from the variety of options and grab a club to get started. While you play, you can enjoy delicious food and drink. Try the Ultimate Breakfast flatbread or an order of Injectable Donut Holes. They pair great with a Golfbag cocktail, you'll both be sure to fall in love with.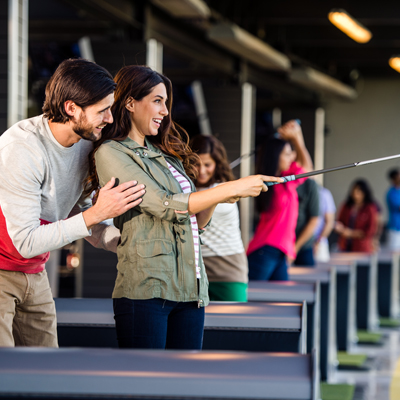 Photo - Topgolf
Indoor Adventure
Take a trip around the world within the aisles of Jungle Jim's International Market. If you have some experience with international food or travel try to find something you've had before yet can't find anywhere else. You can also jump into a random aisle and learn something new about food and the world around you. The Jungle is a store best conquered with a partner. Grab a cart and explore this wonderful world of food!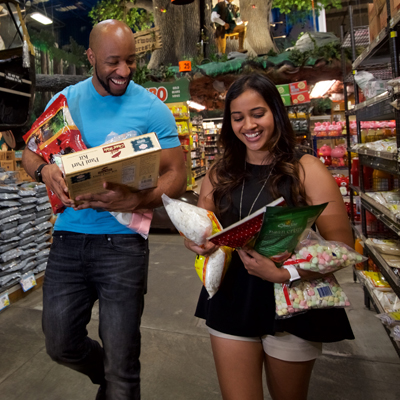 When you know it's time for one of your next weekend getaways in Ohio for couples that means it is time to get to Butler County. You'll find the best romantic getaways Ohio here!
---