Growing up, climbing walls were an exhilarating challenge that I loved to take on. Climbing to the top of the wall and ringing the bell always made me feel like I could take on the world. A new spin on the exciting classic has emerged. Imagine the energy needed for a climbing wall, but the hand-eye coordination and strategy of video games rolled into one amazing activity.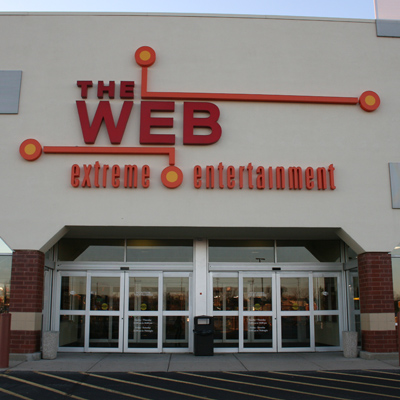 Where might you find such a cross between two worlds? The WEB Extreme Entertainment opened its augmented climbing wall in early 2017. The Cliffhanger has a wide array of interactive games that are projected onto the wall, and the climber must maneuver around the wall to win the games. May the best climber win!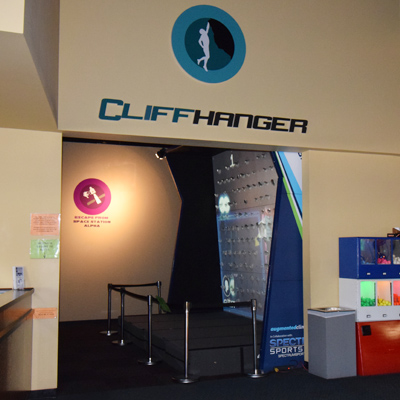 Recently, a few friends and I got the chance to test out the wall, and trust me, the games did not disappoint. When you get there, you have four minutes of play time on the wall. Once the games begin, you are moving around so much that by the end my friends and I were out of breath from laughter and competitiveness! As the time ticked down to zero, all of us looked at each other and said, "Do you guys want to play again?!"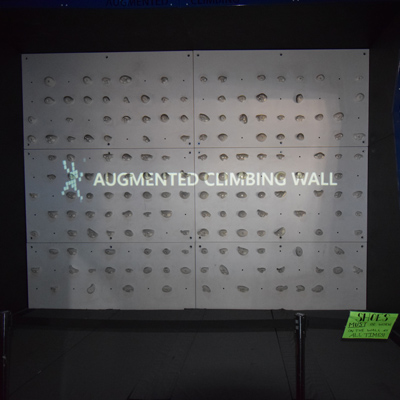 There are many different games to choose to play on the wall. Most of the games are for only two players, so we took turns switching between pairings. We played Whack-a-Bat and Climball. Whack-a-Bat is very similar to Whack-a-Mole; while on the wall each player must whack as many bats as possible to rack up points. Climball is like a game of ping pong but instead of a paddle you use your body. Hit, kick, knee, or elbow the ball to send it flying back to your opponent!
Whack-a-Bat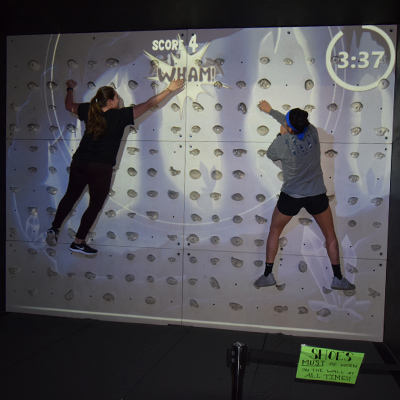 Climball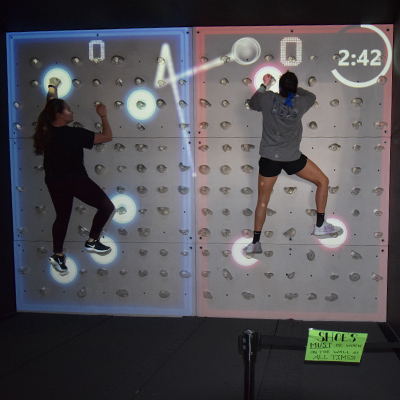 The augmented wall is perfect for anyone who enjoys a fun challenge. Cliffhanger is only one of the many attractions at The WEB. While you're there, make sure to check out their laser tag, go karts, mini golf, mini bowling, and escape room as well. My friends and I will be back for an afternoon of adventuring!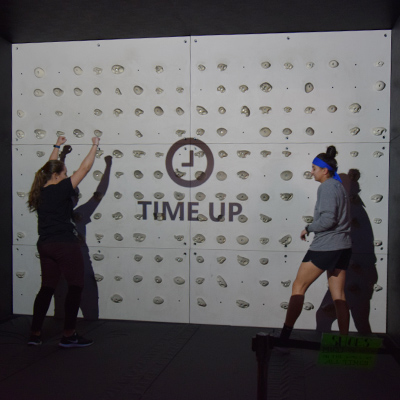 Find The WEB at 7172 Cincinnati Dayton Road West Chester, OH 45069 or online at http://funattheweb.com/

---