To my fellow adventurous eaters of the world, this one's for you. To those of you who believe you fall on the opposite end of the spectrum, tending not to stray from your typical dining patterns and restaurant hangouts, this one is still for you. I recently went to Jamaica Mon in Fairfield and experienced the zesty, fresh tastes of the Caribbean. Jamaica Mon is serving up authentic Jamaican cuisine by people who are passionate about the island lifestyle and flavor.
As a first-time Jamaican food consumer, I arrived with an appetite and an open mind. The savory aromas and vibrant colors of the Jamaican flag welcomed me at the door. The atmosphere exudes vacation energy. Pineapples hang from the ceiling and a stage for musical acts sits in the right-side corner.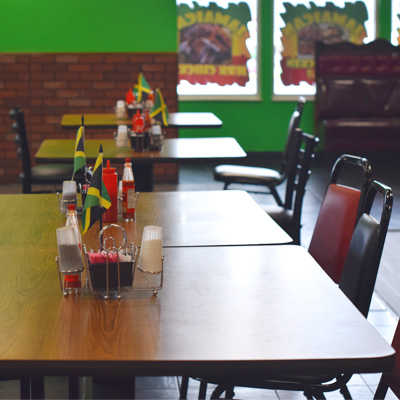 I sat down with Jamaican Mon manager, Nicola. A Jamaican native with an eagerness to show Southwest Ohio what Caribbean food is all about. She thinks of her fellow staff members as her family. As a team, they are devoted to crafting a satisfying, entertaining, and delicious experience for their guests. Nicola fashioned a plate with generous helpings of several different quintessential Jamaican dishes. I was floored by the amount of flavor and couldn't believe I'd gone 23 years without it.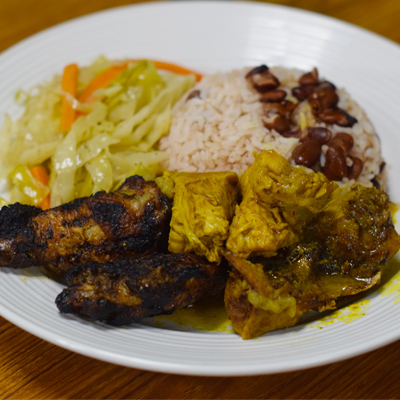 Flavor Guide
Never tried Jamaican cuisine before and unsure on where to start? Don't let the amount of choice or fear of new flavors overwhelm you. Follow this flavor guide to start out with options you'll be surprisingly familiar with, then gradually make your way to some of the more adventurous and authentic options Jamaican Mon has to offer.
Pumpkin Chicken Soup
A Jamaican twist on the familiar comfort food, the subtle pumpkin flavor makes for a hearty, delicious fall opener to any meal.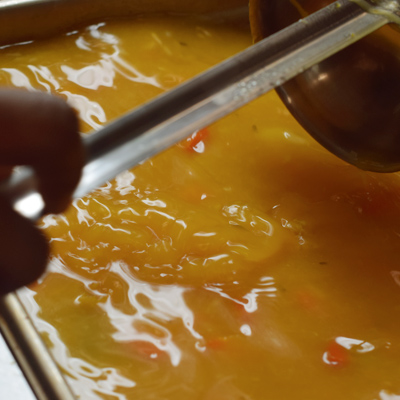 Jerk Chicken Wings
The secret is in the sauce. Grilled chicken wings are topped with a signature jerk sauce, a blend of smoky, tangy perfection.
Dumplings & Plantains 
These ethnic delicacies are a bit on the sweeter side and an ideal end to a meal. The fluffy consistency of the dumpling pairs well with the smooth plantain.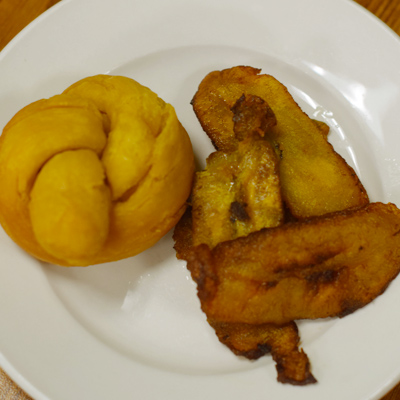 Steamed Cabbage
A surprisingly delicious hint of coconut strikes you when you take your first bite. The cabbage is cooked to perfection and is a common side dish.
Oxtail
Getting more adventurous, are we? Oxtail is a true Jamaican delicacy that cuts like butter and has a similar taste to turkey.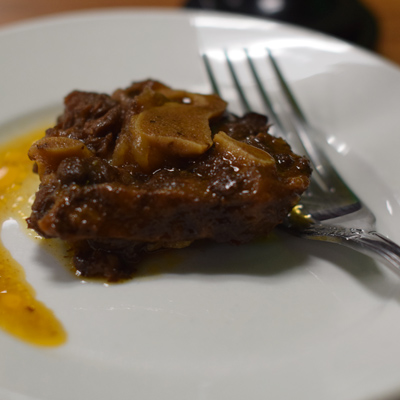 Curried Goat
Intense, curry spice flavor coats tender goat meat for an impeccable main dish.
Head to Jamaica Mon for a true taste and feel of the Caribbean. With rotating weekend specials and a vast amount of menu options, you'll try something new and delicious with every visit.
6679 Dixie Highway Unit C
Fairfield, Ohio 45014
---