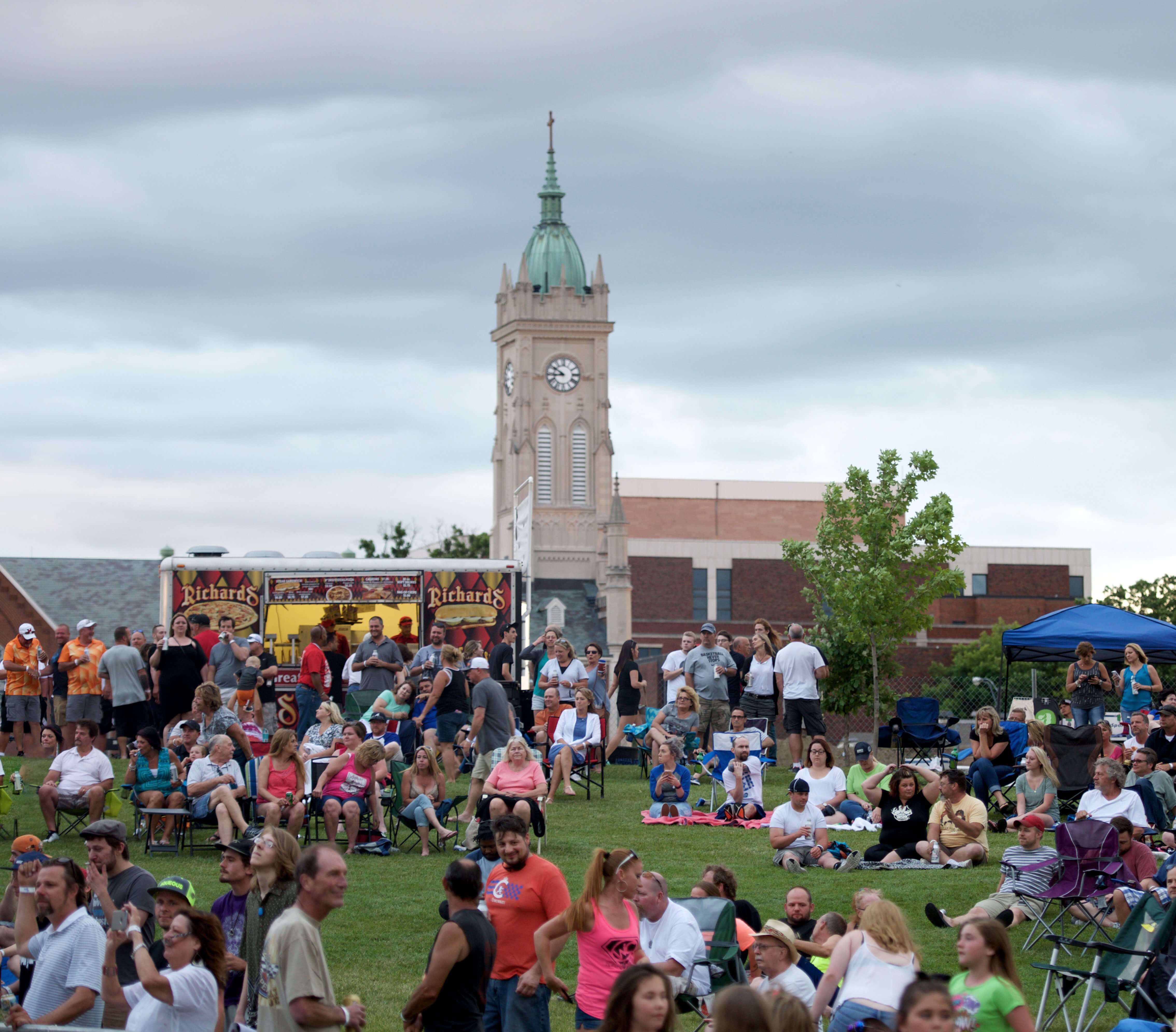 Fitton Center for Creative Arts
101 S. Monument Ave.
Address
101 S. Monument Ave., Hamilton, OH
Time
Free Family Reception - 6:30PM / Show - 7:30PM
Admission
$5 for members, $7 for non-members
Handicap Accessible Venue
Fitton Family Fridays are perfect for children and families of all ages. Enjoy everything from plays by local children's theater groups to interactive concerts and national comedy acts. A free reception of kid-friendly drinks and appetizers is served prior to each show at 6:30PM.
2019 - 2020 Show Lineup:
September 13, 2019 - Aesop's Fables by Lexington Children's Theatre
What do a tortoise, a hare, a goose, a golden egg, a lion and a mouse all have in common? Find out as a trio of storytellers use music, dance and a dose of hilarity to re-enact some of Aesop's most famous fables!
October 18, 2019 - The Young Person's Guide to the Orchestra
The Cincinnati Ballet returns to the Fitton Center for another wonderful evening of ballet, bringing to life Benjamin Britten's Young Person's Guide to the Orchestra, which will take the audience on an epic tour of the instruments of a symphony orchestra.
November 15, 2019 - Wizard Academy
PRESTO HILARIOSO! The bumbling Professor Hackensneeze reveals the secrets of his magical powers. Potion recipes, wand etiquette, slapstick antics, talking trolls and a visit from his furry sidekick Mortimer are all hallmarks of this great family-friendly show.
December 6, 2019 - The Mrs. Claus Show
She's making a list and checking it twice! When the holidays are threatened by a severe outbreak of the North Pole Pox two days before Christmas, it's Mrs. Claus to the rescue. With elves and Christmas creatures, this holiday musical is about leadership, goodwill and teamwork.
January 17, 2020 - The Dino Show
Dinosaurs are the original ROCK STARS! Fun and laughs happen fast in this one of-a-kind hilarious show with realistic, life-size dinosaur puppets and lots of audience participation!
February 7, 2020 - Twice Upon a Time Madcap Puppets
An original puppet musical comes to life on the Fitton Center stage! Aiden Legend's mischievous reflection escapes from the mirror into the real world in this hilarious puppet musical fairy tale.
March 6, 2020 - Princess & The Pea Lexington Children's Theatre
What does it take to be a princess? Join the Fitton Center for this fun and funky retelling of a Hans Christian Andersen classic, as we find out what happens when you put "princess-ness" to the test!
April 17, 2020 - Dragons Love Tacos
Dragons love tacos. They love chicken tacos, beef tacos, great big tacos, and teeny tiny tacos. If you want to lure a bunch of dragons to your party, you should definitely serve tacos. But if a dragon accidentally eats spicy salsa…oh boy, you're in red hot trouble!
Visit Website for Details ›