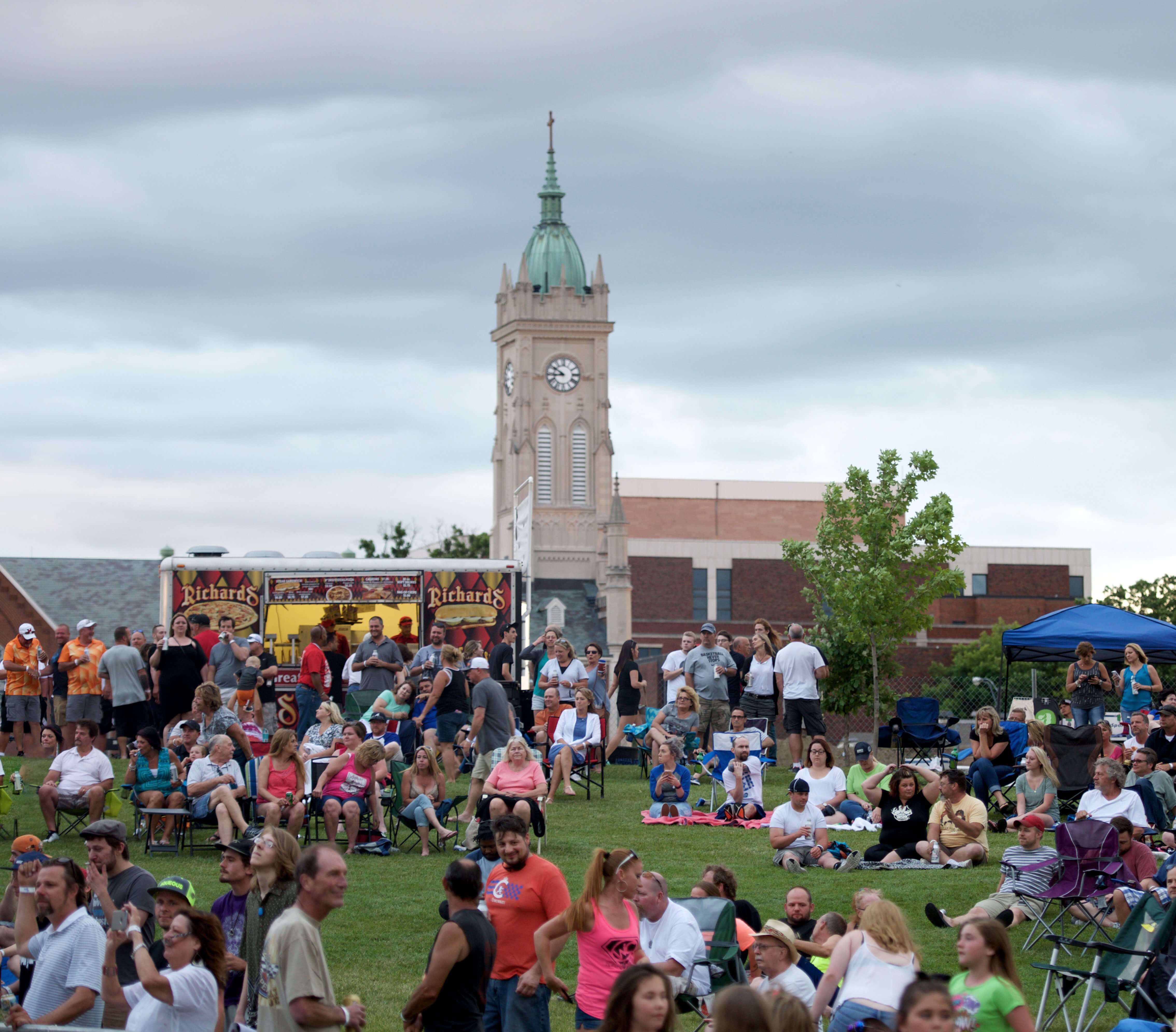 Fitton Center for Creative Arts
101 S. Monument Ave.
Address
101 S. Monument Ave., Hamilton, OH
Admission
$29 for members, $37 for non-members
Handicap Accessible Venue
The Fitton Family Theater comes alive with an electric and eclectic new series of phenomenal shows! This season brings together a unique blend of outstanding performers that includes international touring acts, classic rock events, a Las Vegas Magician
September 21, 2019 - Ignacio Berroa Trio - 7:30PM
Ignacio Berroa, drummer for the legendary Dizzy Gillespie, returns to the Fitton Center with his Cuban trio for a night of incredible, authentic Afro-Cuban Jazz.
October 25-26, 2019 - Newbees Present: Flower Power - 7:30PM
The Newbees are back with a fantastic new show, bringing the 1960s with them. Celebrating the 50th Anniversary of Woodstock, this show will feature music from Jimi Hendrix, Janis Joplin, The Grateful Dead, Canned Heat, Crosby, Stills, Nash & Young, Jefferson Airplane and Joe Cocker.
November 16, 2019 - Charles Bach Wonders - 7:30PM
Direct from Las Vegas, Charles Bach is a magician, dancer, illusionist and escape artist. His contagious enthusiasm makes the audience feel they are part of the show, as Charles transforms the theater into a magical place filled with joy and wonder!
December 14-15, 2019 - Fitton Christmas Show - 7:30PM
Now in its fourth year, the Fitton Center's Christmas Show has quickly become a tradition in Hamilton's wonderful tapestry of Christmas events. Led by the incomparable Nancy James and backed by the River City Band, this year's show promises to be something very special.
February 1, 2020 - Butler Philharmonic Orchestra - 7:30PM
An evening of exquisite music awaits as the Butler Philharmonic presents a night of musical reflections on the Shifty Art Exhibition in the Fitton Center's galleries. The evening will include a specially commissioned piece of new music, classical favorites and live visual artists working on stage.
March 14, 2020 - Shades of Buble - A Three-Man Tribute to Michael Buble - 7:30PM
Shades of Bublé brings the swinging standards and pop hits of Michael Bublé to the stage in an unforgettable energetic concert event. The show has been wowing audiences around the country.
April 18, 2020 - Jason Farnham & Friends Piano Show - 7:30PM
Where Beethoven meets Jerry Lee Lewis, with the madness of Mozart, composer, pianist and showman, Jason Farnham, brings his high-energy piano show to the Fitton Center. By special request, Jason will be joined at the piano by some talented local musicians for a night not to be missed!
May 16, 2020 - Just Strange Brothers: Goodbye Yellow Brick Road - 7:30PM
From the musical powerhouse that brought you the Bowie Show, Women of Rock and Kickin' Some Brass, the Just Strange Brothers conjure up the sights and sounds of the musical tour-de-force that is Sir Elton John!
Visit Website for Details ›