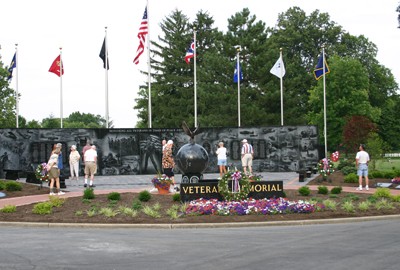 Veterans Memorial Park
701 Wessel Dr
Address
701 Wessel Dr, Fairfield, OH
The parade will feature veterans groups, military units, the Fairfield High School Marching Band, community groups and organizations, the Fairfield Police Department, and Fairfield Fire and Paramedic units.
The parade will form in the parking lot of Express Scripts, located at 4865 Winton Road. Access to the parking lot will be from the Winton Road entrance only. Starting at Express Scripts; left on Hicks; right on Nilles; left on Bibury; right on Wessel; ending at Fairfield Veterans Memorial Park.
There will be patriotic music and other festive tunes played at Veterans Park beginning at 10AM. The parade concludes with a ceremony to pay tribute to our veterans, both past and present at Veterans Memorial Park. The ceremony at Veterans Memorial Park will begin at 11AM. 
Visit Website for Details ›