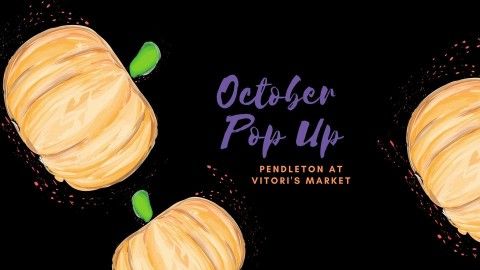 City of Middletown Vitori's Market
1131, Central Avenue
Address
1131 Central Avenue, Middletown, OH, USA
Handicap Accessible Venue
Join the Pendleton Art Center in Middletown for their Art Pop Up Shop at Vitori's Market! Located inside the entrance - shop for handmade goods from the local artists every Thursday in October. 
Featured Artists:
October 8 - Margaret-Ann Sampson
October 15 - Glenda Miles
October 22 - Tabetha Cloke
October 29 - Maura Lisa
Bring your Sip, Bite & Buy Loyalty Rewards Program passport for $10 stamping from PAC artisans AND Vitori's to win free gift cards and other prizes!
PAC Artists will also be onsite at Vitori's every Thursday 10A-2P in November and December. 
Visit Website for Details ›