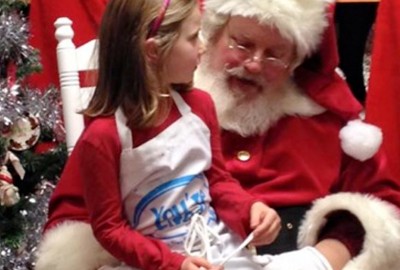 Address
6 North Beech St, Oxford, OH
Admission
See Event Website for Pricing
Handicap Accessible Venue
You heard it right...Santa is coming to You're Fired in Oxford, Ohio! Your child will love  this opportunity to paint with Santa and his elves!  Paint a Jumbo 5 1/2 inch ornament or a Santa n' Me plate.  This fun night will also include a special little present from Santa, and a photo to pick up with your pottery one week after the event.
Event Dates:
Sunday, December 8th  3pm-4:30
Monday, December 9th 6pm-7:30
Sunday, December 15th 3pm-4:30
Seating is limited at each event so please be sure to register!
Visit Website for Details ›