Bring your groups for Butler County's sweetest new group tour experience! Taste donuts from the famous Donut Trail, see a classic Homer Price donut machine, sample brews (or root beer) at Municipal Brew Works and enjoy lunch with a view.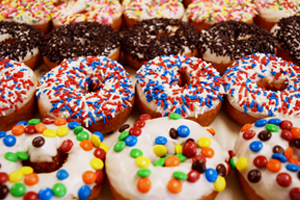 Jupiter Coffee & Donuts
Start your morning off at Jupiter Coffee & Donuts to sample the house roasted coffee and enjoy scrumptious donuts! Learn about the art of coffee roasting and donut making. You'll even get to decorate your own special donut!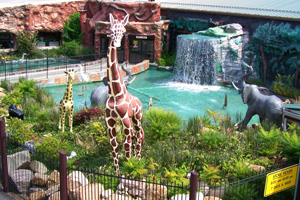 Jungle Jim's International Market
A stop at Jungle Jim's International Market is a must! Get a tour of the store while making stops to sample goodies, then it's on to your own shopping excursion! Find a unique item (or several) from the over 180,000 international products in store. Jungle Jim's is a 6.5 acre adventure and foodie paradise.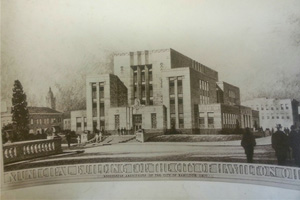 Heritage Hall & McCloskey Mural
Tour the beautiful Heritage Hall, an Art Deco monument and home of the Robert McCloskey exhibit. Learn about the McCloskey Homer Price donut-making machine, and see the actual invention itself. You'll also get to learn about the many children's books written by McCloskey. A McCloskey inspired mural was recently painted downtown, and was designed by Hamilton artist, Stephen Smith. Hear Stephen talk about the new mural that features donuts and McCloskey's special characters. Don't worry, you'll get to see the mural later in your tour!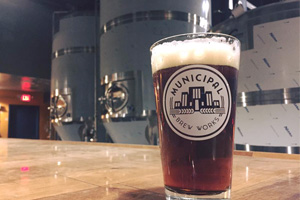 Municipal Brew Works
Located within Heritage Hall, Municipal Brew Works opened in June 2016. Here you'll get Donuts and Drafts (or root beer)! Learn about the brewing process and enjoy an afternoon donut snack.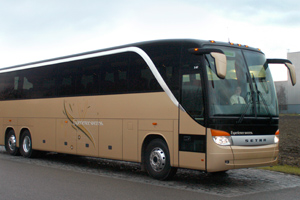 Art Finale - McCloskey Mural
While at Heritage Hall you learned about the McCloskey mural designed by local artist, Stephen Smith. You'll complete your Donuts and Drafts tour by driving by the colorful and whimsical mural.
Art Bonus: Take in several other large murals painted in summer 2016 that add to the excitement, color and energy of Hamilton, Ohio!