Butler County, Ohio is rich in historic traditions and has a robust historical past. With many historic landmarks, walking tours and historic attractions, uncover a historic gem in The BC. Pick from the following unique attractions and restaurants to learn about the Pioneers of Butler County and the surrounding areas of the Tri-State. 
Ideal for one, two, or three nights.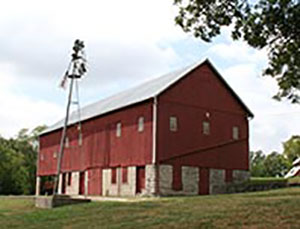 CHisolm HIstoric Farmstead
Built by Amish/Mennonite families from Alsace - Lorraine, who settled the area in the early 1800's, the Chrisholm Historic Farmstead is a striking example of the large, solid homes built by these immigrants. The bank barn is the home to the country antique farm equipment society.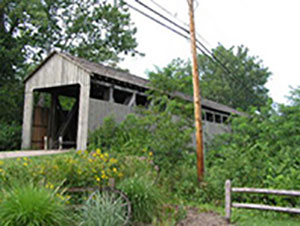 Governer Bebb Pioneer village
Learn how the pioneers lived as you enjoy a unique tour of Governor Bebb Pioneer Village.  Begin by dressing as a pioneer - long skirts for the ladies, and smocks for the men!  Then tour each of the seven buildings in small groups, where members of your group will be asked to "volunteer" their services. This is a "hands on" type of tour. There is also time to visit the village store, make candles, and visit the covered bridge. A picnic can also be arranged at the Village. 
Lane Hooven House
Originally built as an octagonal home in the early 1860's, the beautifully restored Lane Hooven House is now a working museum and home to the Hamilton Community Foundation. While there, learn about the Hooven Automatic Typewriter, the world's first word processor.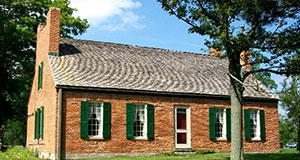 Oxford pioneer farm
With its German bank barn, at the Oxford Pioneer Farm, you can learn how rural families lived in the mid 1800's. Nearby is the Hueston Woods deer park and sanctuary for injured birds and animals.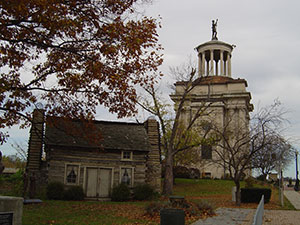 SOLDIERS, SAILORS, AND PIONEERS MONUMENT
Built in 1902, on the banks of the Great Miami River and on the site of the former Fort Hamilton, the soaring Soldiers, Sailors, and Pioneers Monument is capped by a 17 foot, 3500 pound bronze statue of a civil war soldier. Learn how all of the stained glass windows are dedicated to the women who supported their soldiers.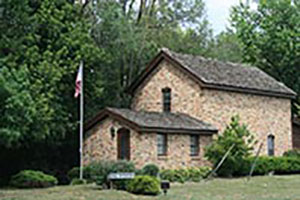 Canal Museum
The Miami-Erie Canal, begin in Butler County in 1825, eventually joined Cincinnati and Toledo with the east coast. During a tour of the Canal Museum, learn the importance of the canals to the national economy.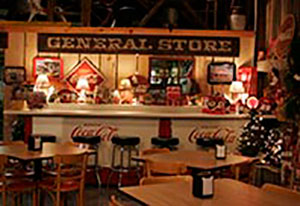 Barn-n-bunk farm market
Shop for crafts, Amish baked goods and cheeses, and see antique farm memorabilia at Barn-n-Bunk Farm Market. Guests will have the opportunity to grind their own corn meal in an antique "still" or make and take-home a piece. Arrangements can also be made to have a delicious lunch or dinner in their 19th century barn.