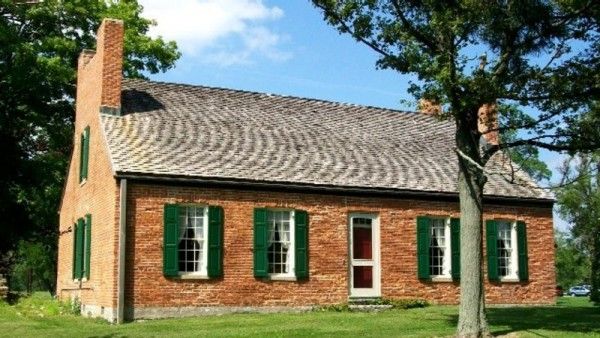 6924 Brown Rd. Oxford OH 45056
Location: Oxford
View Website
The Pioneer Farm Museum property has three buildings: the 1836 Doty Home, the former Oxford Township Trustees' Building (moved from East High Street in 2007), and an 1840s dairy barn moved from Trotwood, Ohio, when the original barn burned in 1980. The house was built by Joseph Morris in 1836, and when he lost the property to his creditors in the 1840s, it was purchased by his brother-in-law, Samuel Doty. Doty and his family lived there until 1859, when the property was sold to Samuel Doty's brother, Jesse Doty. It remained in Doty hands until the 1870s, followed by a succession of owners until the Van Ausdall family turned the property over to Hueston Woods State Park in 1950. The Oxford Museum Association opened it as a house museum in 1959.
The home contains late nineteenth century furnishings, pottery, porcelain, quilts, and other textiles.
The hours are Memorial Day-Labor day, Saturday/Sunday from 12-4 PM; $2 donation per adult. Two annual events are hosted at the site. The Hueston Woods Arts & Crafts Fair takes place the second weekend in June and features artisans and crafters from the tri-state region and across the country. The Apple Butter Festival is held the first weekend in October and features crafters, entertainment, and copper kettles of apple butter cooked over open fires.