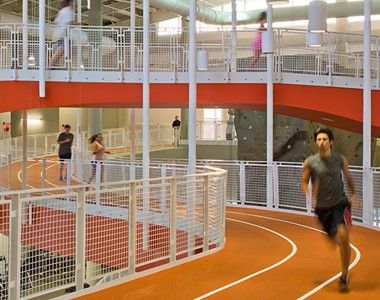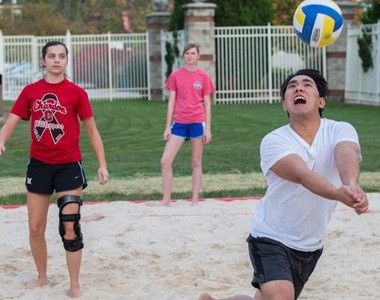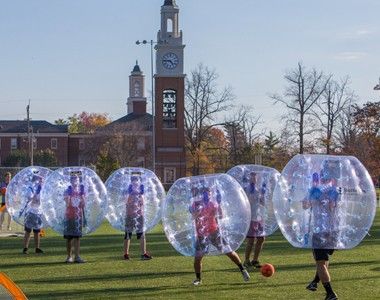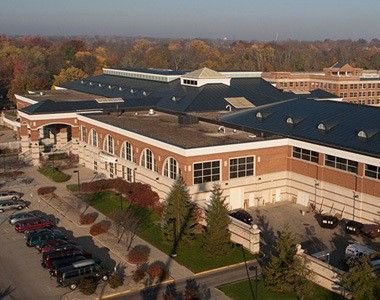 750 South Oak St Oxford OH 45056
Location: Oxford
View Website
The Recreational Sports program provides a well-balanced offering of activities with both indoor and outdoor facilities. The Rec Center offers guest passes for visitors for daily, weekly and longer term pass options for guests and memberships. The Rec is a 210,000 square foot facility and features:
2-Story fitness center with free weights, and cardio equipment
3 basketball/volleyball courts and 1 indoor soccer court
2 Exercise performance rooms for group fitness classes
44-Foot high climbing wall and bouldering cave
50-Meter pool and dive well for swimming and diving
Leisure Pool with current channel, spa, water basketball and patio with sand volleyball
Outdoor Pursuit Center with equipment rental and retail center
1/8 Mile elevated track
Racquetball court
Food court and vending lounge
Retail pro shop
Locker rooms
Other recreational facilities on campus include basketball/volleyball courts, racquetballs courts, aerobic/combative rooms and dance studios in Withrow Court and Phillips Hall. The Equestrian Center located on the eastern edge of campus offers Riding classes, lessons and intercollegiate teams in both Hunt Seat and Western Riding with approximately 50 horses housed in the stables. There are outdoor playing fields and courts on campus for softball, basketball, flag football, soccer, tennis, sand volleyball and an 18-hole disc golf course.
Along with providing space for recreational activities, recreational sports also provides programs and classes for members and nonmembers such as:
Swim and dive lessons
American Red Cross certification courses
Group fitness classes including toning, yoga, Pilates, Spinning®, Zumba® and more
Personal training and body composition testing
International and domestic adventure trips for backpacking, climbing, rafting and more to destinations including Red River Gorge, Gauley River, Kenya and New Zealand
High ropes and low ropes challenge course for group initiatives
Over 40 club sports – from Badminton to Wrestling – for both men and women
Full-time Oxford campus students receive a membership to the Rec through payment of their general fees; however, the above mentioned programs carry an additional cost.