Settled in the quaint town of Hamilton, Ohio, Pyramid Hill is a beautiful 265-acre sculpture park and outdoor museum that is home to momentous sculptures created by local and national artists. The stunning works of landscape art are nestled in their natural galleries of meadows and woodlands and celebrate the love and appreciation of the outdoors and dynamic sculpture art.
Annually, Pyramid Hill Sculpture Park welcomes the return of its annual Art Fair showcase in late September. This is one of the most popular art shows in Ohio. Each year, Pyramid Hill invites artists from around the country to showcase their creations during the popular Art Fair showcase event. Art Fair draws around 100 skilled artisans selling hundreds of unique handmade creations. Wares for sale range from metal work to mixed medium paintings.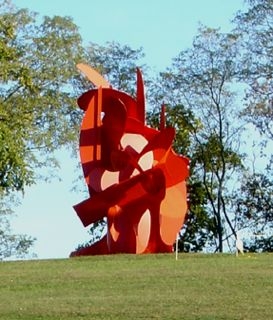 The Art fair will also feature live musical performances by local and regional bands, specialty food vendors, and a beer garden. The fair also features a variety of children's entertainment options including face painting, stilt walkers, and hayrides making it an ideal event for the entire family.
Art Fair admission is $5.00 per vehicle and admits guests into the park and Ancient Sculpture Museum.
Modeled after a Roman house, complete with a beautiful open-air garden in the center, the Ancient Sculpture Museum houses over 60 rare ancient artifacts and sculpture from the Roman, Greek, Etruscan, and Egyptian empires.
Pyramid Hill celebrates the artist and their art annually during the Art Fair. For more information about Pyramid Hill Sculpture Park & Museum, visit www.pyramidhill.org.
For more information about upcoming events in The BC, visit our events calendar.