Put your little ghouls and goblins in their costumes and head out to collect that basket full of candy and treats! Here are the Trick-or-treat times for Halloween 2020 in Butler County, Ohio.
Times and events will be updated throughout September & October as we receive more information.
2020 Trick-or-Treat Times 
Fairfield - 10/31,  6:00PM - 8:00PM
Hamilton - 10/31, 6:00PM - 8:00PM
Madison Township - 10/31, 5:30PM - 8:00PM
Middletown - 10/31,  6:00PM - 8:00PM (The city is asking residents to share their trick-or-treat photos, using #MiddletownHalloween)
Monroe - 10/31, 6:00PM - 8:00PM
Oxford - 10/31, 5:30PM -7:30PM
Trenton - 10/31,  5:30PM -7:30PM
West Chester - 10/31, 6:00PM - 8:00PM
2020 Halloween Events
Drive-Thru Circus | Friday, October 30, 2020
Take the kids and head over to the TRI in Oxford for a FREE drive-thru circus event! The City of Oxford Parks and Recreation Department is hosting a Drive-Thru Circus on Friday, Oct. 30th from 5 - 8 PM at the Tri Center (6025 Fairfield Road). Join in on this fun and entertaining evening of wheel walkers, high flying aerialists, fire performers and more! All kids will receive candy at the end of the show. Note: You must enter from Tollgate Rd, not McGuffey Ave, for this event.
Photo Credit : Cincinnati Circus Company
Jack-O-Lantern Junction | September 19 through October 31, 2020
EnterTrainment Junction is bringing back the kid's favorite Halloween celebration... Jack-O-Lantern Junction! Starting September 19th, 2020 and running daily through October 31st, 2020 (closed on Wednesdays). This Halloween fun features an indoor, kid-friendly maze, Halloween themed train display, kids crafts, a talking pumpkin, and a Halloweenville miniature animated display. Outside there are Halloween themed hand-cranked train cars and an electric train ride (weather permitting). Each child will receive a trick-or-treat bag of candy to begin their journey! 
Fall at Liberty Center | October 1 through October 31, 2020
The Liberty Center is hosting fun fall events all through the month of October: 
Monster Mash Up: Beetlejuice, beetlejuice, beetlejuice! How many spooky friends do you see? Head down to the Square and spot as many monsters as you can on the mural (hint: it's next to the movie theater). One winner will be drawn November 1, 2020. Rules and regulations will apply.
Straw Maze: Find your way through our 650 bales of straw located in front of the Cheesecake Factory. Tag Liberty Center in your photos if you can find your way out!
Shop, Eat, & Treat: Join the (masked) trick-or-treating event at various stores and restaurants. Trick-or-treating will take place from 11am-2pm on Saturday, October 31.
There are a ton of fun local Butler County farms where you can pick your own pumpkin and partake in fun Fall and Halloween activities. To learn more, check out our Pumpkin Picking blog! 
For even more family fun and Halloween events this fall visit the Events Calendar.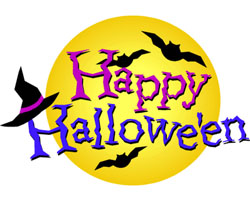 ---