Get out and explore the wonder and beauty of the great Ohio outdoors. Butler County exhibits year round outdoor beauty and is the perfect place for recreational hiking adventures, father-son fishing opportunities, picturesque campgrounds and more!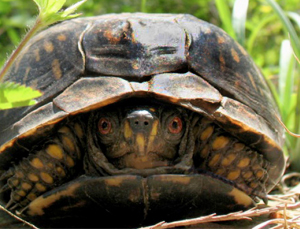 Bull's RUN ARBORETUM
Take a relaxing and scenic hike at Bull's Run Arboretum in Middletown. Bull's Run features wildlife, bird feeding stations, an arboretum including labeled species of trees, the last remaining free-flowing section of the historic Bull's Run creek and mulched trails.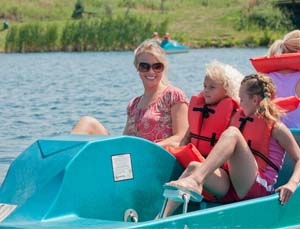 Voice of America PArk
Pack a picnic and bring your furry family member to Voice of America Park in West Chester. VOA Park offers a 35-acre stocked fishing lake, family friendly and fun paddleboats and paddleboards, athletic fields and the popular Wiggly Field Dog Park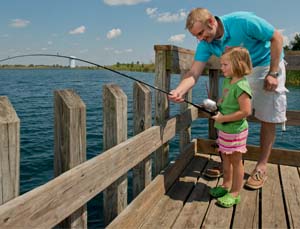 Thomas O. MArsh Park Fishing Lake
Grab your poles and tackle box and hit the lake at Fairfield's Thomas O. Marsh Park Fishing Lake. This 45-acre pay lake features 4,000 feet of accessible shoreline and is regularly stocked throughout the season with carp, catfish, crappie, bass, bluegill, northern pike and more!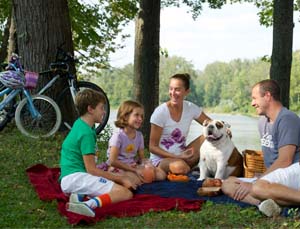 RENTSCHLER FOREST
Enjoy dinner over a campfire at Rentschler Forest in Hamilton. Rentschler offers group campsites, scenic hiking and biking trails, access to the Great Miami River, a historic canal stone house and more Ohio outdoor adventures.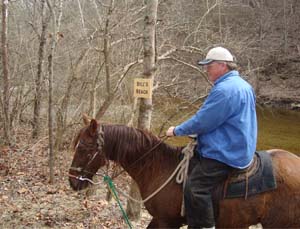 SebaLd Park
Wrap up your outdoor getaway with nature exploration at Sebald Park in Middletown. Nestled in the Elk Creek Valley, Sebald Park, features picturesque nature settings, 9.5 miles of horse trails, fishing opportunities and hiking trails.