Butler County is rooted in deep historic tradition and known for its richly diverse community heritage. Live the legacy of Butler County by visiting some of the county's most notable historic attractions. Take a tour of the Butler County Historical Society where an archive offers extensive original and secondary materials relating to Butler County history.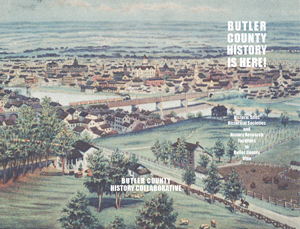 Butler County History Guide
Getting ready to explore the rich history of Butler County? Be sure to download Butler County History is Here! presented by the Butler County Historical Collaborative. This detailed guide will take you on an informative historical journey, and help you experience our exciting historic places and spaces.
National Voice of America Museum of Broadcasting
Tour the National Voice of America Museum of Broadcasting housed inside the famous Bethany Station ground radio station. Built in 1944, the architecturally stunning Bethany Station was the first radio station to broadcast overseas shortly after Pearl Harbor. Commonly referred to by Hitler as "those Cincinnati liars", Bethany Station earned a prominent and respected place in radio broadcast history.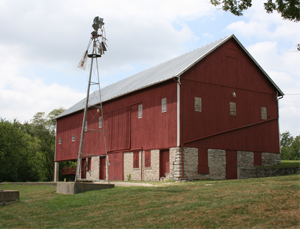 Chrisholm Farmstead
Explore the 17-acre historic property of Samuel Augspurger, a leading member of the Amish-Mennonite settlement that existed in this river valley area in the 19th century, at the Chrisholm Historic Farmstead in Trenton. Listed on the National Register of Historic Places, this 1874 farmhouse is now available for tours and educational programs.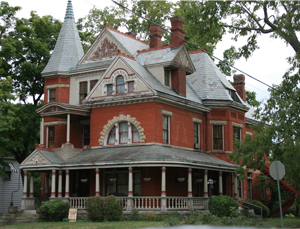 Dayton Lane Historic District
Take a walking tour back in time through the Dayton Lane Historic District in Hamilton. The historic district features 210 homes built during the last quarter of the nineteenth century and first quarter of the twentieth century when it was home to Hamilton's prominent industrialists. Homes in this district represent the rich variety of historic architectural styles popular during the area including Queen Anne, Italianate, Second Empire and Georgian Revival.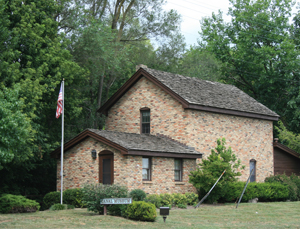 Canal Museum
Learn about the history of Miami-Erie Canal, operated from 1825 through 1929, at the Canal Museum. The museum presents displays that feature the history of the Miami-Erie Canal and the early industry of Middletown. The Canal Museum is a replica of a lock tenders house and showcases artifacts, photographs, and videos of the era. Tours are by appointment only.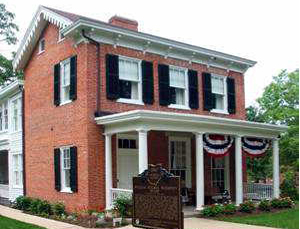 McGuffey Museum
When in Oxford, visit the historic and educationally significant McGuffey Museum. Built in 1833 the museum was once home to William Holmes McGuffey. McGuffey was a professor at Miami University and is known for his compilation of the McGuffey Eclectic Readers, which was widely utilized in school systems and educated generations of Americans. The museum, now a National Historic Landmark, collects, preserves and exhibits materials relating to the life and success of Mr. McGuffey.