Ahhhh Summer! Warm days and glorious sunshine. I do everything in my power to spend time as much time as possible outside, so if there's an opportunity to experience something outdoors, I'm there!
I recently heard about The Conrad Formal Gardens in Oxford, Ohio. An elegant flower garden on the edge of the Miami University campus that is full of charm and perfect photo opps. How did I not know about this? I had to check it out.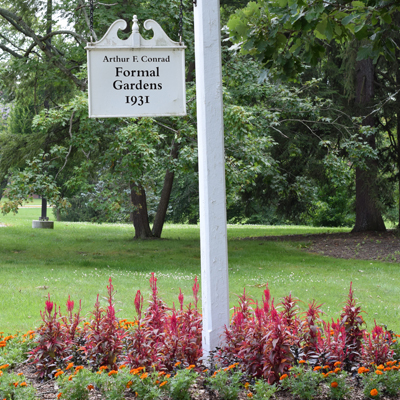 The gardens are located on the northeast side of Miami's campus and only take a few turns, once in town, to find. Once I arrived, I quickly realized this is the place to relax and meet up. I saw a family enjoying a picnic by the pond, a group of teens running around taking cute photos of each other, and several college students hanging out in their hammocks.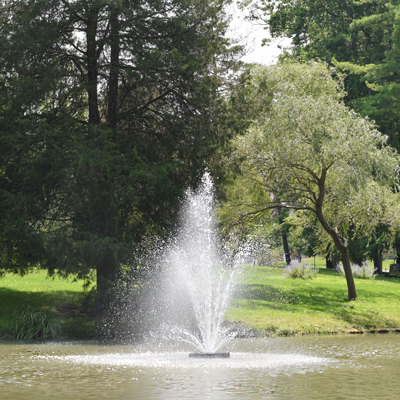 The Conrad Formal Gardens are one of the most memorable and photographed portions of the Miami University campus. It is lovingly maintained by Bill Zehler, the University's horticulturist, and reflects a variety of different colors throughout the seasons. Each year more than 30 varieties of annual plants are carefully selected and planted in the garden. It's also accented by a stunning rose garden and over 50 varieties of trees.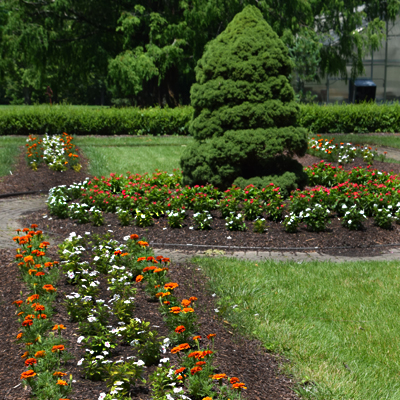 The delightful scent of flowers permeates the air. In Spring, garden features tulips, daffodils, and daisies. In summer, dahlias and obedient flowers bloom, and in fall, mums and flowering kale add to color to the walkways and grounds.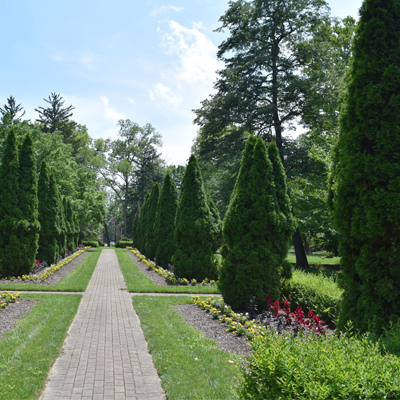 The Bishop Circle section of the garden is a must-see. When viewed from above, the landscape forms a Celtic Cross with the center as a memorial site for Robert Hamilton Bishop, the first president of Miami University. Stones imported from various cities and counties of Scotland surround the edge of the circle; each stone includes a plaque that tells its region of origin.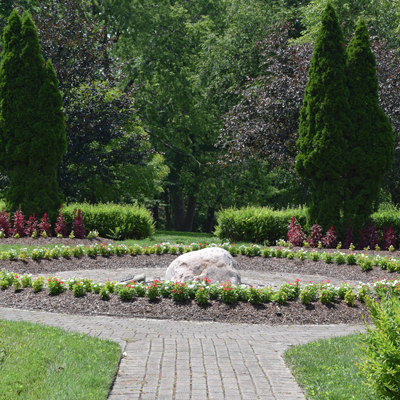 My favorite part was the stunning covered alcove in the center of the park. This cozy nook is flanked by flower gardens and a spectacular pond and fountain area. A shaded gazebo is the perfect place to relax with a stunning view of the entire park.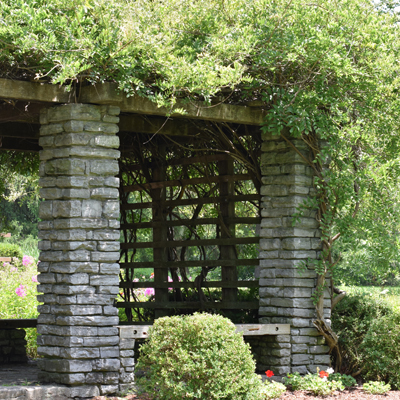 Next time I need to get outside and slow down from everyday life, I'll be heading to The Conrad Formal Gardens. Stop by anytime you're in Oxford. The park is located at the corner of N Patterson Ave. and E. Withrow St. Parking is available all along E. Withrow St.
---