Christmas Tree, Oh Christmas Tree! 
The great debate at Christmas time – the fresh cut or faux. It's hard to deny the satisfaction of tying a tree to your car and caroling all the way home. No matter whether your family has been hauling home a tree for decades, or this year is your first attempt…Here's where you can acquire a fresh cut Christmas tree in Butler County, Ohio!
Chop Your Own Tree
Enhance your family Christmas experience this year by carefully selecting and cutting down your own tree at Bartels Farm.  This family owned farm has six acres of hand-planted high quality Christmas trees. Bartels will assist you with cutting, hauling, shaking and tying your tree to the car if you'd like.
After acquiring the perfect tree you'll enjoy all of the other activities the farm has to offer. Peruse the Christmas shop, get your wreath, and visit with the animals.
Open weekends from November 27 – December 13 by appointment only.
Book your appointment here!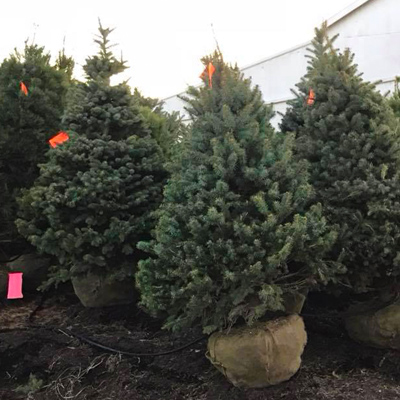 Photo Credit : Bartels Farm
This family run nursery has been providing holiday cheer and trees for four generations. The trees are trimmed and manicured to perfection, ready for your decorations. Expect a smile, a helping hand and complimentary hot chocolate on the farm this winter.
A stop in the Christmas Barn is a must after strapping the tree to the car. Wreaths, swags and arrangements are made fresh daily, and can be custom decorated in any way you wish.
Please note cash or check only
Open daily from November 21 – December 23
Monday – Saturday: 10AM-8PM
Sunday: 10AM-6PM
Photo Credit : johnniemannursery.com
Closed for the 2020 season.
Fresh & Pre-Cut For You
'Tis the season at Barn-n-Bunk in Trenton. Fresh pre-cut trees are ready for you to load up and take home. During your tree outing you can have lunch at their deli, brunch on most Sundays and do some holiday shopping. The craft barn has over 40 vendors with a large variety of gift options.
Open daily through December 23rd
Monday – Friday: 10AM-6PM
Saturday: 10AM-5PM
Sunday: 11AM-5PM
Start the season off right with a tree from Liberty's Best. This farm located in Liberty Township sells their Christmas trees at the Butler County Fairgrounds. With a wide selection of trees to choose from, you'll find the perfect tree to decorate. Liberty's Best also has traditional wreaths, plus candy cane shaped wreaths and a small selection of ornaments.
Open daily from November 27 – December 18 (Or until all of the trees sell out!) at the Butler County Fairgrounds
Monday: Closed
Tuesday – Friday: 1PM-8PM
Saturday: 10PM-8PM
Sunday: 1PM-8PM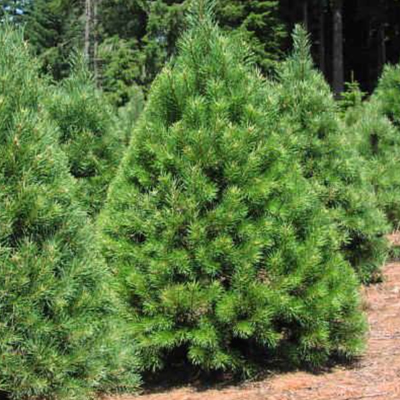 Photo Credit : Liberty's Best
Make your holidays merry and bright this season with a fresh cut Christmas tree from Butler County, Ohio. This time-honored activity is sure to be a family tradition full of fond memories.

---