Luigi's Olde World Market is the kind of place that learns your name. This tightknit, family-owned and operated deli knows the importance of quality; both in their products and their interactions with customers. Their display counter is abundant with the most delicious looking meats and cheeses. Everything is fresh and ready to be made into spectacular sandwich combinations.
Luigi Berardo, a Duronia, Italy native, has been in the food industry and a lifelong lover of the culinary arts. He worked as a food broker for years until he decided to go into business for himself alongside his son Adam in 2006. They had dreams of opening up an Italian-style deli that they made come to fruition in West Chester. They put their heart and soul into this place. Their attention to detail and unmatched customer service is evident in the rolodex that contains their regular customers orders.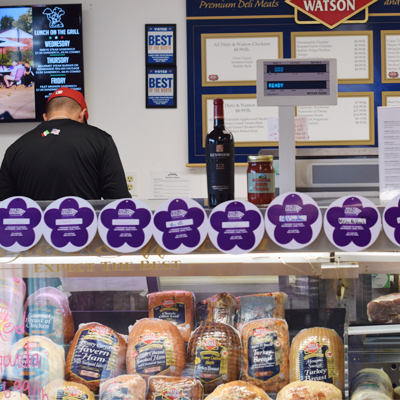 Luigi creates his own meat marinara sauce that people rave about and is sold in his store. A visit to Luigi's would be remiss without leaving with a jar of it.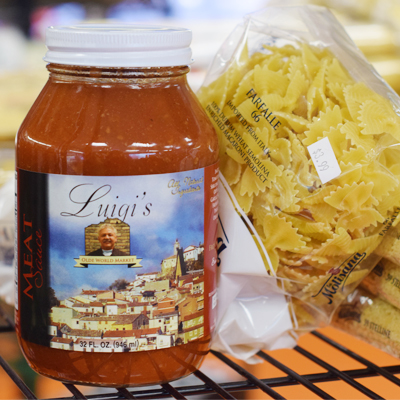 Stacks on Stacks on Stacks (of sandwich)
During my first Luigi's visit, I couldn't turn down the Little Italy after Adam recommended it. Layers of salami, capicola, provolone cheese, lettuce, tomato, and onion were stacked into sandwich oblivion. It was served with a side of one of the greatest pasta salads I've ever tasted. Bits of bacon, macaroni, and tomato were covered in an incredible dressing that paired so well with the sandwich.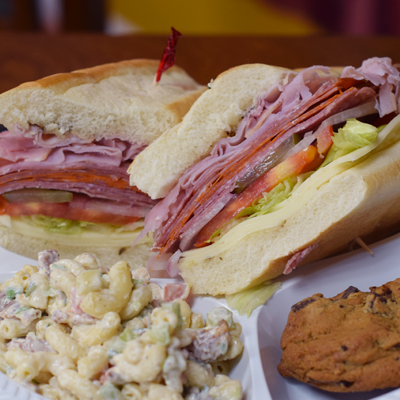 Sip on the Local Flavor
They've recently added beer and wine to the mix as well. Vast amounts of wine bottles sit atop shelves and six packs of local brews rest in the fridge. Check their Facebook page for upcoming spirit tastings from local breweries and wineries.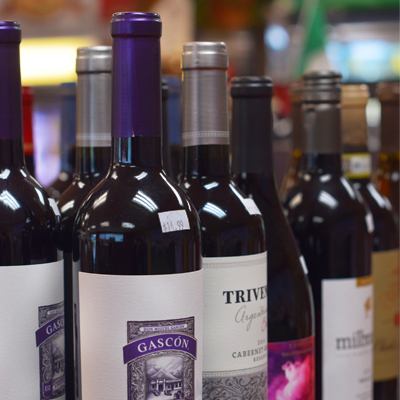 On Wednesdays, Thursdays, and Fridays, Luigi's serves lunch from the grill. Guests are welcome to have a seat outside beneath the shade of patio umbrellas and enjoy Friday's succulent filet mignon sandwich, a consistent crowd pleaser. 
Luigi's will make you feel right at home upon your first visit. Eat in store or grab it to go for the perfect picnic lunch. 
9480 Cincinnati Columbus Rd
Cincinnati, OH 45241
---